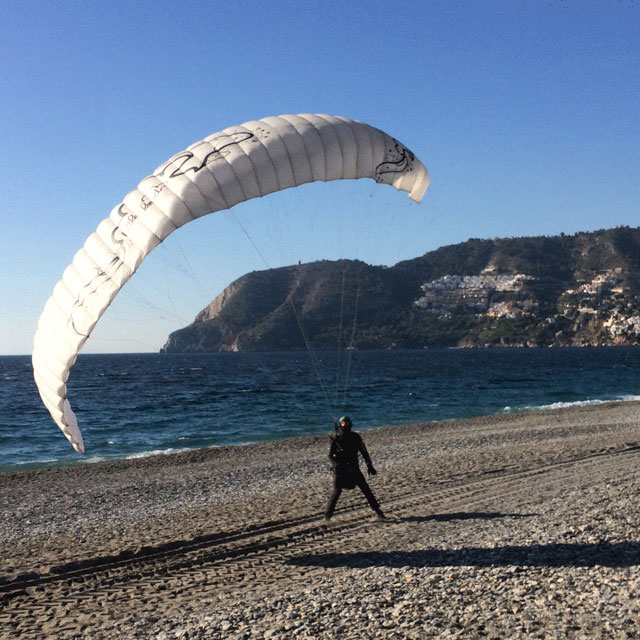 They did warn us [6]
Today it was again a beautiful sunny day. Although a bit windy as you can see in this picture. The young guy tried to fly up to his colleagues. He didn't succeed. Neither did we, trying to get a NIE number in Spain for the umptieth time. We went to the Policia Nacional (the National Police) in Motril. They were not yet in Christmas mode. But, they came close. They were very friendly, but 'no', we had to make an appointment and sent us away with a web address.
On our way back we visited the ayuntamiento (the municipal government) in Almuñécar in an attempt to obtain an empadronamiento. 'To register', said the very kind civil servant (who spoke fluent English, by the way) on the third floor of the town hall, 'I am the right person. But do you have a rental contract for the place where you stay? No contract, no empadronamiento.' Although he preferred the word 'register', and with a fine sense of humor added: 'We Spaniards have difficulty to pronounce empadronamiento.' So again we left in vain because we don't have a rental contract. Moreover, he told us that we could also register at the town hall of La Herradura.
In the end, we came home with ten mandarins, twenty sugarless cookies, and some lactose-free dessert. These you can buy in Almuñécar without an empadronamiento or a NIE number. Lucky for us.
^tvo