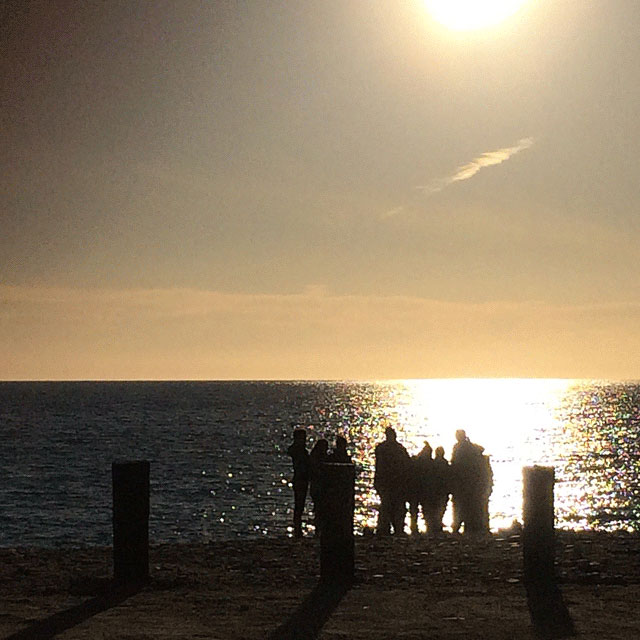 What an absolutely gorgeous day today. The sun is shining on our terrace until 2:30 p.m. Out of the wind it's about 18 to 20 degrees. So I have been working in the sun until lunchtime.
Tom prepared a meal which we enjoyed in the sun as well.
Our daily walk was up the hill, so most of the time sunny.
And at the end of the day, we went to the boulevard for drinks. Guess what? Yes, in the sun. What a great day.
And since it's New Year's day most people were off and strolling on either the boulevard or the beach. Making one of our favorite pastimes (watching other people) very enjoyable. 🙂
^hm