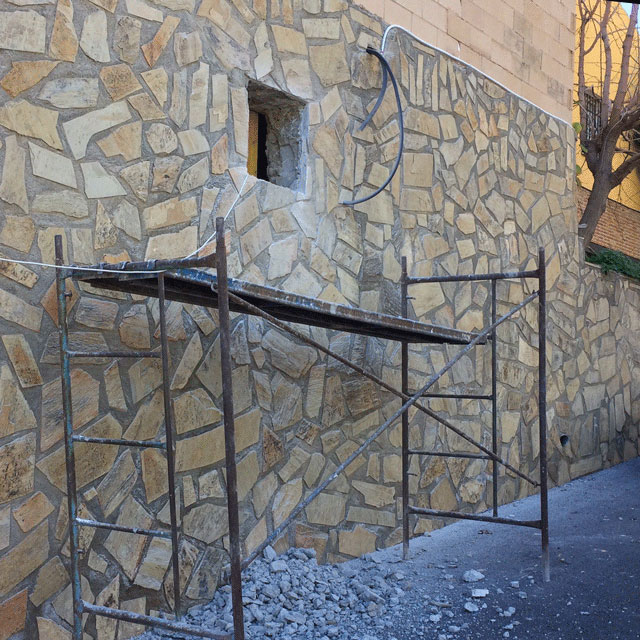 The economy in Spain is recovering. Not as fast as the politicians would like, but the signs are there. For instance, every city or village we visited is alive with building activities.
Already years ago we discovered that in Spain there is a specific construction culture. All day, construction workers carry around a drill as if it's fused with their bodies. From eight o'clock in the morning, you can hear the hammering contest. As if the workers try to out-perform each other.
Nevertheless, after a while, the results of their work are quite impressive. This can be seen from this picture of a hole in the wall of a house. We're sure the wall was pristine until today because we passed it several times before on our way to the beach.
^tvo