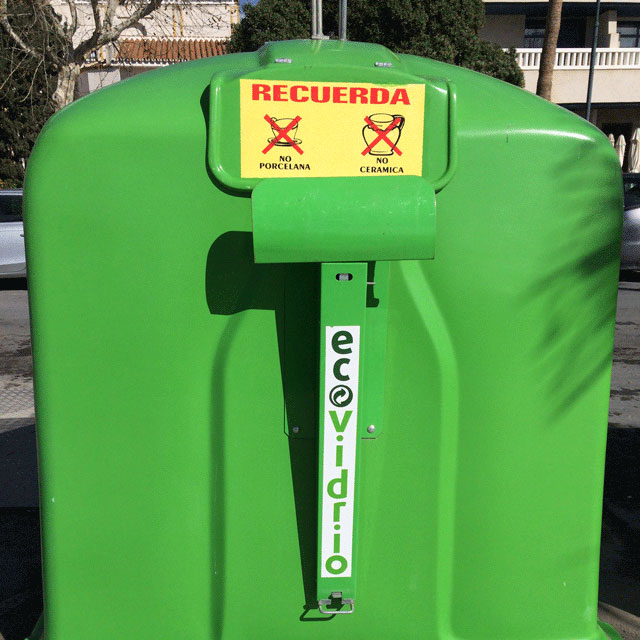 In Spain, they use a very simple system to collect garbage. We do all the work. At home, we separate four (4) different types of garbage: plastic, paper, glass, and the rest. Most garbage we collect comes from the stuff we buy at the supermarket.
Once a week we carry the separated garbage to the street. If we're lucky we find four colored large containers at walking distance: yellow (for plastic), blue (for paper), green (for glass; see the picture), and black (for all the garbage we don't want to separate). Sometimes there is also a container for organic waste.
When the containers are emptied and by whom, I don't know. I never actually saw it. The newspapers sometimes report about the 'mountain' of garbage. And that we will all be squashed underneath. Nobody seems to come up with a solution. Perhaps it's a suggestion to compel the supermarkets to take in return all the garbage people take out?
^tvo