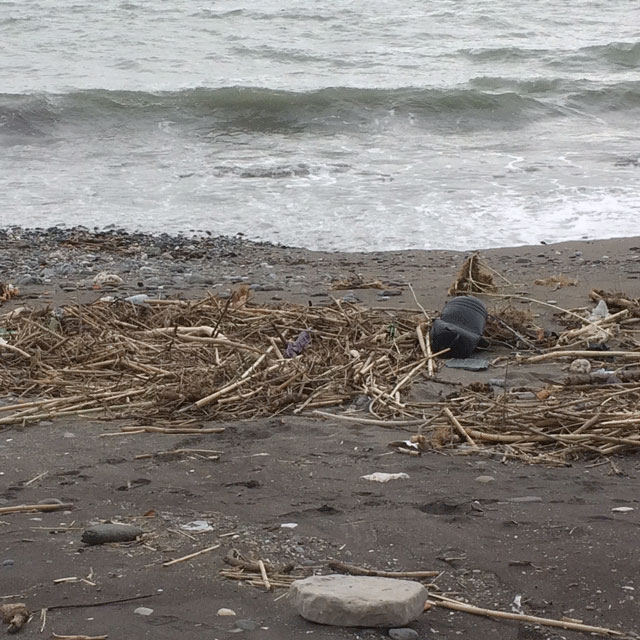 We haven't been out of the house very much these past few days, so today we went to the coast. Not to get a breath of fresh air – we can have that here as well – but to walk more easily and to do some shopping.
Oh my, how the storm had an impact on the beach as well. Lots of rubbish and broken reed.
Well, the good news is: it seems there has been enough rain to fill the lake of La Viñuela worth a year's supply.
^hm