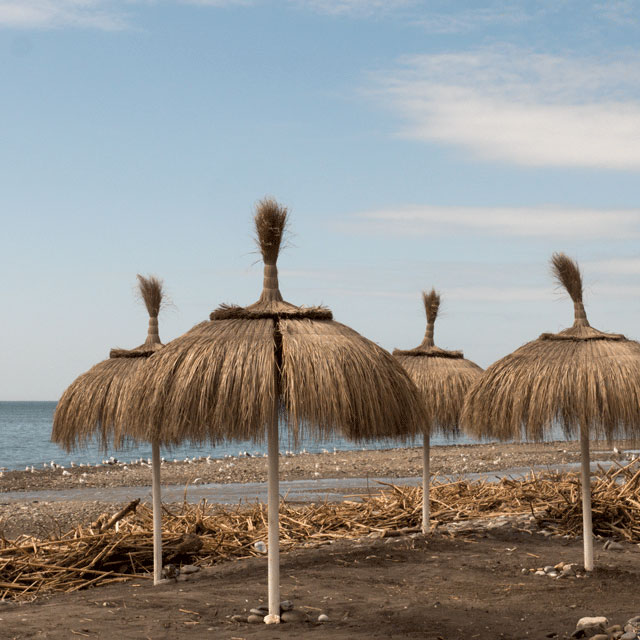 The parasols look different on each beach we visit. Sometimes they're of cloth, more often they're of some natural material. These ones look like hula dancers to me.
As you can see the beach is still full of debris. And I don't expect it to be cleaned in the near future, because the weather predictions are again very bad. Storm Felix is on its way.
That is why we spend all morning outside. Walking the boulevards in Mezquitillas and Algarrobo-Costa. And discovering an ecological market near an ecological restaurant. Market is a bit of a big word for 3 stalls, but I don't know how else to call it.
We bought fruits and vegetables from the Spanish Dutchspeaking woman we already met before. And lovely sugarless pastries from a nice Spanish girl who did her utmost best to speak English. Combined with our efforts to speak Spanish, we understood each other perfectly.
^hm