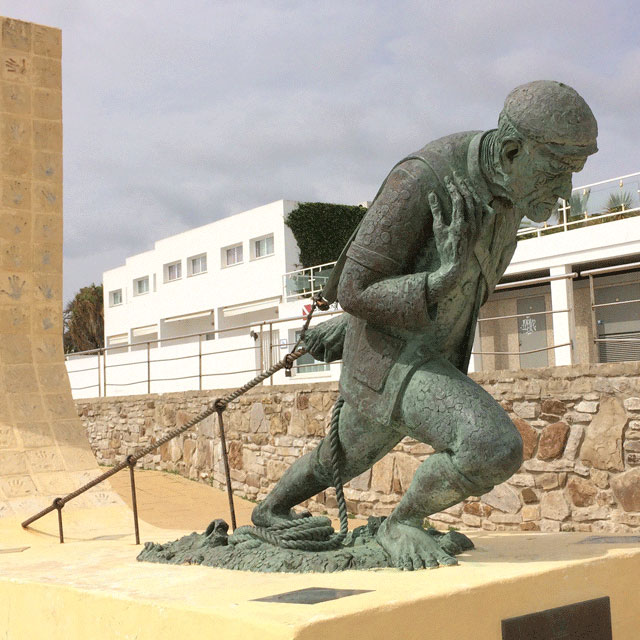 This sculpture Jabiguero is dedicated to the fishermen who fished with a line (La Jabéga) from the beach (a habit which is no longer in use).
Despite its copper color, it's made of polyester resin. The exact location is at the viewpoint of the watchtower (el mirador de la Atalaya) directly opposite the Atalaya beach in Conil de la Frontera. The sculpture is made by Antonio Mota.
This picture was taken because we walked against the storm in the same way as the fisherman walked pulling the Jabéga. Conil is not only known for its beautiful wide sandy beaches, but also for its never-ending winds. It's a bit like Canillas de Aceituno. We seem to have a fondness for lots of wind.
^tvo