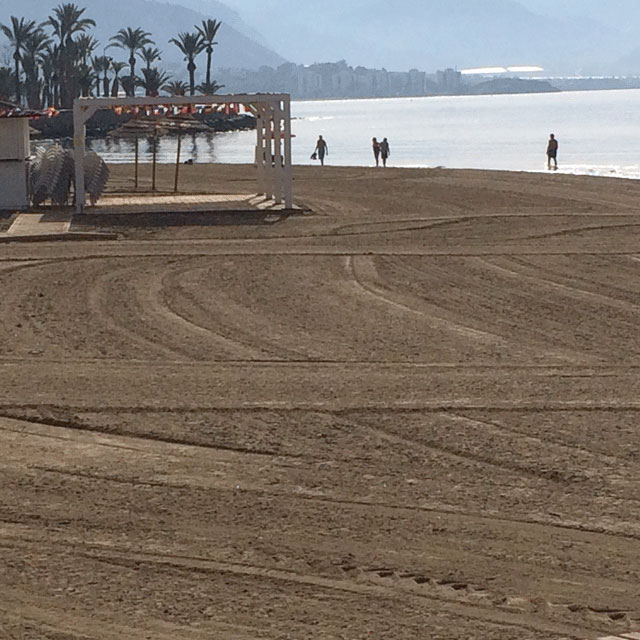 Whenever we are very early for our walk we notice that the beach is all neat and tidy. Given the big tracks in the sand, they use heavy equipment to get the job done!
I suspect they do it every night or real early in the morning before the beach guests arrive.
I enjoy walking on the boulevard sooo much. Apart from the atmosphere, the view is different every time. This early on the day there are just other hikers that are strolling through the surf. (I really have to remember to take a towel the next time I go, because I love that too).
Later on the day, it is great to watch all the people having fun in the water or on the sand.
It is marvelous over here.
^hm