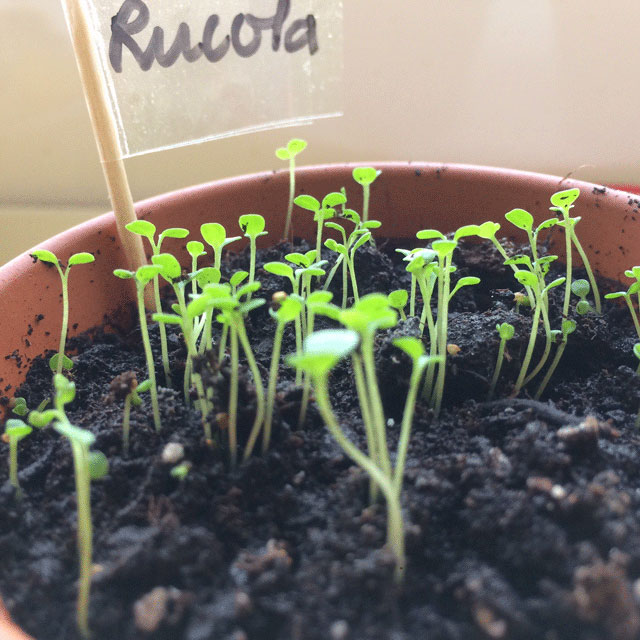 When I bought the soil for my succulents I saw sets with seed on the counter. It seems a nice set for the grandchildren to grow seeds, but they are still little. So I wanted to make sure the waiting time wouldn't be too long.
Besides, I like growing things myself as well.
Last Sunday evening I prepared the two little pots and put half of the little bags of seed on the soil. Covered them with a little bit of plastic and waited.
After 3 days the rúcula stuck its head above the soil, one day later followed by the tomatoes. Look how big they already are after 5 days.
So yes, this is definitely a nice thing to do with the kids when they return in August.
^hm