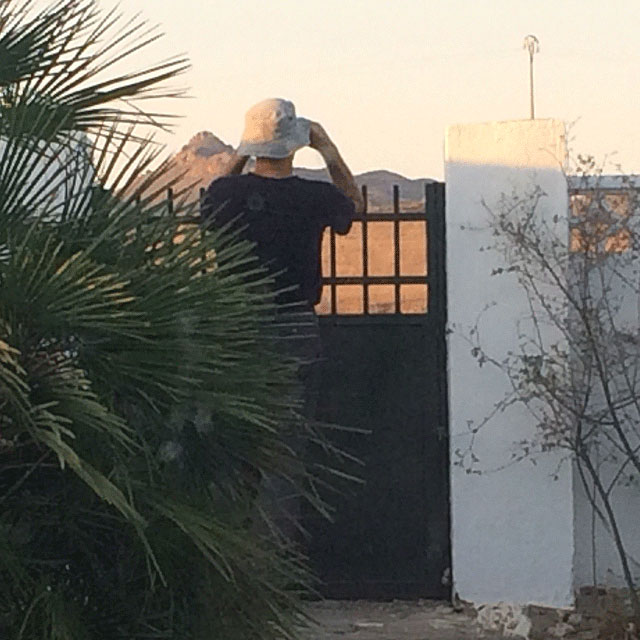 Whenever I look out of the kitchen window in the evening, I can see Tom trying to spot birds. He got inspired by the bird watchers that visited us.
Most of the time he is lucky, because in the dry field behind the house obviously there is enough to find for hoopoes and orioles.
To be honest, I prefer him watching birds above chasing cats. Which is another pastime for Tom. One that is totally futile, because as soon as we are in the house, the cats are back in the garden, trying to escape their evil brothers, the dogs.
^hm