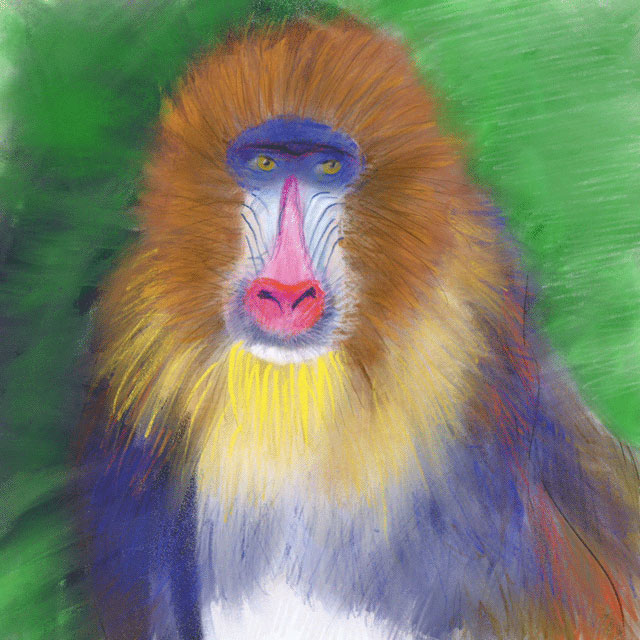 Last March we went to the Madrid Zoo with the whole family and saw beautiful mandrills there. They were behind glass and pacing up and down, so I could hardly make a good enough picture of them. I decided to draw one as soon as I had my drawing stuff out of the storage.
Well, that's going to take another while. Finding a house turns out to be a little bit more time-consuming than we had anticipated.
As you can imagine I am still really happy with the present I gave myself. I am getting more excited by the minute when I draw in Procreate. Now I don't miss my 'analog' drawing stuff anymore. 🙂
A nice feature of Procreate is that it can make a video of the process. You can see it on YouTube. The up and down movement in some parts is not always an erasing, but can also be a turning on and off of a layer. Which is another great part of the app. The layers. For me, it is very similar to working in Photoshop (which I have known since 1992) hence my very steep learning curve for the app!
Do you like to draw as well?
^hm