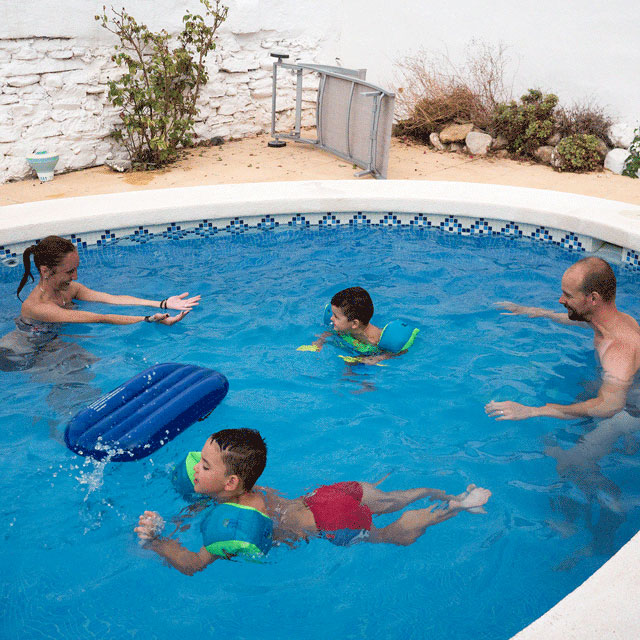 When the grandchildren are staying with us for a whole week, we have a perfect chance of observing them. They are so different from each other. Apart from the age obviously.
The eldest dives into new things, is easily bored, wants to do things the right way immediately and if he can't he just as quickly gives up.
The youngest always starts with just looking.
He had been sitting on the first step of the swimming pool the whole week, the last time they were here. And he has been sitting on the first step most of this holiday. And all of a sudden, when Mummy and Daddy and the eldest were in the pool, he came down the stairs and started trampling to his Dad.
From then on he endlessly 'swam' from Mum to Dad and vice versa. And the day after that, he even went into the pool when nobody else was in there. (Don't worry, he was not all by himself, I was on the edge of the pool watching him).
For some reason, he thinks he needs a scoop in either hand to paddle with. Funny child.
The other one made progression as well. He now wears only his 'wings' and got rid of the chest part of the life jacket. Two little water rats in the family. Magnificent!
^hm