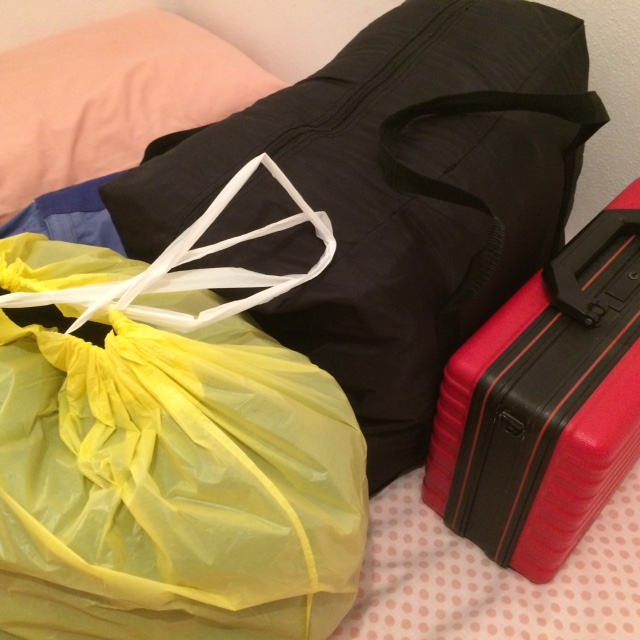 And again all stuff has to be packed because we're moving. It's at least the tenth time this year. Because we stayed at all kinds of different places, we now feel like real nomads.
This is not a reference to the motor club but to the small tribes that cross the desert. Or any other large desolate area. Although the areas where we lived, are not so desolate. Such as the Netherlands and the Spanish provinces of Granada, Malaga, and Murcia.
We also stayed in Madrid. Which is really desolate, but for a totally different reason. It is so crowded and puzzling and elusive that it makes you feel desolate.
If you want to share this feeling I invite you to walk with us to the main entrance of the stadium of Club Déportivo Leganés S.A.D. I think it's the highest point in Leganés. From there you have a magnificent view over the city of Madrid and even a substantial part of the province. You can see the planes going up and down from Barajas and the high rising office buildings from the new business center Quatro Torres and the Sierra de Guadarrama where during the winter the peaks are always white with snow.
Never mind the soccer players from CD Leganés are called Los Pepineros (The Cucumber Growers). There is no soccer club in the Netherlands, or even in Spain probably, which has a more magnificent, albeit elusive, view. From today, because of its exceptional location, the lookout in front of the main entrance of the stadium of CD Leganés will be called El Mirador de Los Pepineros.
^tvo