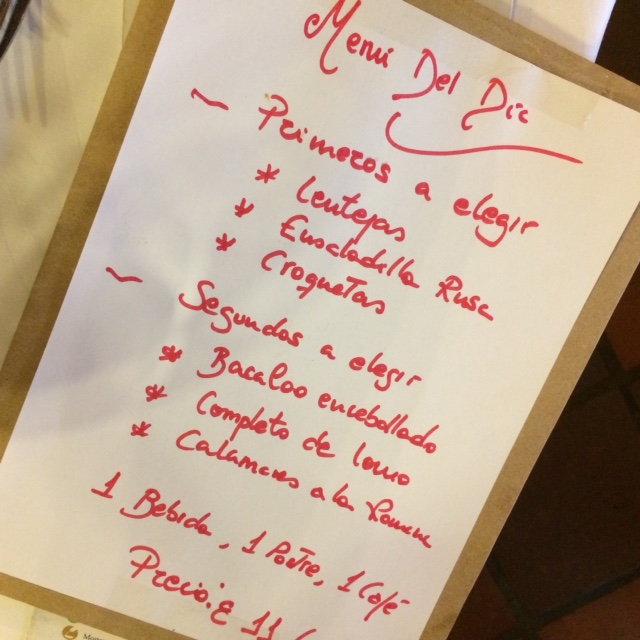 A daily menu usually is handwritten or told by the waiter. It gives an extra homemade touch in my opinion.
Today we went to Tallant. It's halfway between Puerto de Mazarrón and Cartagena. The Restaurant's name is El Buen Descante, meaning the good rest or the good pause.
Which it was. Really good food!
^hm