If you want to earn money on the internet, having an email list is key. "The money is in the list" is the adagio. Being present on social media is important, but you can't control the social media. And you can control your list.
The usual way to build an email list is by having a 'bribe' – a lead magnet – in exchange for which people give you their email address. The lead magnet can be a video, an infographic, a report or an ebook. This article is about how to create an ebook.
Having your own website makes it easier, but isn't a necessity. Having an email provider is a necessity. There are numerous providers and I have used quite a few. At the moment ActiveCampaign is my provider. Most mail hosts have the same level of service and performance.  
The main reason for me to have ActiveCampaign is that a subscriber counts for 1, no matter how many lists he or she is subscribed to. Usually a subscriber counts for as many times as he/she is on a list.
Subject
How do you decide on the subject of your ebook? It goes without saying that it depends on your expertise. If you're a painter, you will probably write about painting or show paintings. It can also be about a specific part of your expertise, for instance composition in a painting or the use of colors.
This website is about earning some extra money after retirement, so my lead magnet is Thriving after Pension with a Healthy Money Mindset.
>>> Get my ebook for free. Click this link! <<<
Whatever you choose, the main question is "What will people who visit your website or social medium profile like the most?" 
How to get text?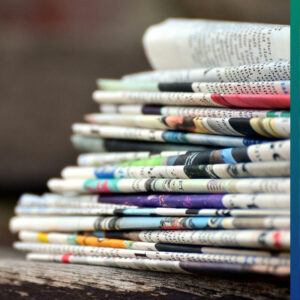 Bundle a couple of articles or posts
Do you have a blog or a Facebook page where you regularly write articles for? Then you probably have an idea which articles were read the most. The quickest way to make your ebook is to bundle those articles.
You will need to write a foreword and a conclusion with it. And don't forget the colophon. The colophon is where you put info about copyright, year of writing, writer, address, etc. Have a look in books or ebooks for an example. You will find the colophon either at the beginning or at the end of a book. 
Write from scratch
Starting on a blank page can be a complicated matter. There are not many writers that start with the first sentence and write until their book is finished. Most make an outline first. Or note what ideas they want to describe. 
You best start with the table of contents. First the titles of the chapters. Then the titles of the paragraphs. They are not definite in this stadium, but give you a grip on the content. Once you have that, you can fill in the text in between. This way you can even work alternately on different parts of your ebook.
It's how I started this article. Once I knew what I was going to write about, I made the H2 titles (these are the blue ones), then the H3 titles (green and a bit smaller font size) and then it was almost a matter of 'fill in the blank'. Almost, LOL.
Buy text
If you neither have the inspiration to write a complete ebook nor already published articles you can use, there are other ways to get text: Buy it. 
There are several freelance networks you can turn to, for instance Fiverr. Here you can place an assignment and have someone write a text on your instructions.
Or you can use a PLR text. PLR stands for Private Label Rights. These are texts with a license that allows you to modify it and either sell it or give it away to your own liking. There are PLR texts that are free of charge, but to have some exclusivity it's better to buy them. Google on "PLR + your keyword" to find them.
Pictures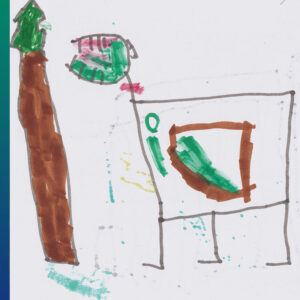 Long pieces of texts don't have to be a problem for a reader when the content is appealing. Most ebooks are more interesting when they have illustrations. These illustrations can be pictures, drawings or icons. 
Make your own illustrations or have a look at a stock agency. In Selling Pictures Online you will find a lot of web addresses, for both free and affordable illustrations. 
Cover
Of course you'll need a cover. This can be a simple one, just the title on a solid colored background. Or you can make it a bit more fancy. A website that can give you inspiration and help is Canva. Or go to Fiverr for a cover as well.
One tip, if you use a photo as a background: make sure the title is legible. The image should not have too much contrast and details, otherwise the title will fade into the background.
Publishing – Format
In DIY: The Technique and Format of an eBook I explained about the different formats of an ebook. Don't bother about that for a lead magnet. Turning your ebook into a Kindle or EPUB format pays off for a novel, not for the couple of pages that suffice for a give away.
Once you have your cover, text and illustrations ready in a file, export it to a PDF. Everyone can read a PDF nowadays, so you're good to go with that format.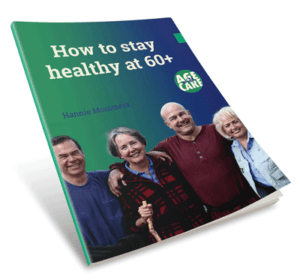 Connect with mail provider
Your mail provider will have the option to make forms or other ways for people to subscribe to your list. I won't go into this in detail, because it's not the subject of this article. What you need to do is put your PDF either on your website or in Dropbox or another storage medium, and make a connection to it from a link in an email. (Let me know if you want an article with an explanation about this part of the process 🙂
Tips for the ebook
Don't make it too fancy. The biggest amateur mistake is to discover what the possibilities of a program or word processor are, and use ALL these options. The Germans say: "In die Beschränkung zeigt sich der Meister", meaning the master shows himself in the restriction.
Make a test page with your chosen fonts and an illustration, turn it into a PDF and see how it shows on your computer, tablet and phone. Most PDF's I see have a font that is too small and details that divert attention from what matters.
Final words
Start on building your email list as soon as possible. Really, don't think lightly about it. Your lead magnet doesn't have to be an ebook, it can also be something else, but make sure you have one. Probably your first lead magnet won't be perfect, but as another saying goes: Practice makes perfect. 🙂
Do you miss anything in this article? Please tell me in the comment box.