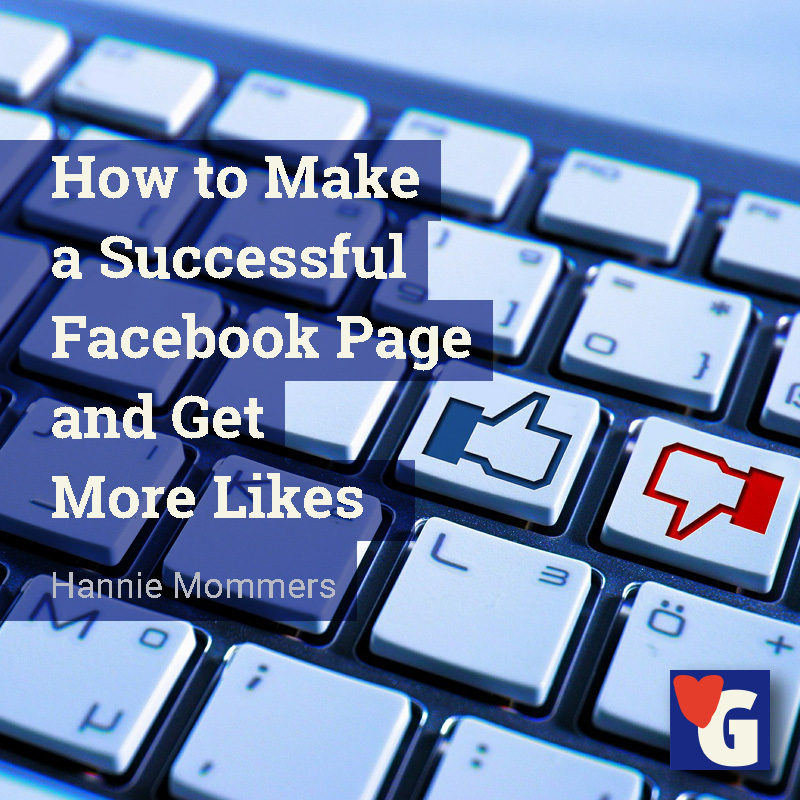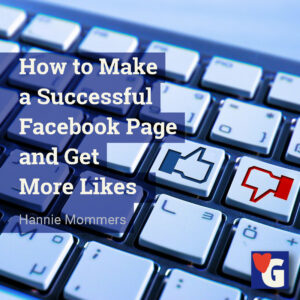 For ages, I have had websites with a lot of articles about my different endeavors. And like everybody else, I want my articles to get read by interested people. Making it at some point necessary to make an accompanying Facebook page.
It is not that hard to make a page. But very soon 2 questions will pop up:
How to make a successful Facebook page?
How do I get more likes on my page and my posts?
There are other Social Media that can be helpful if you want to promote your website. For this article, I concentrate on Facebook, because I'm more familiar with this medium.
Related: 11 Steps to Start a Website for Personal or Business Use
Do you need Facebook presence?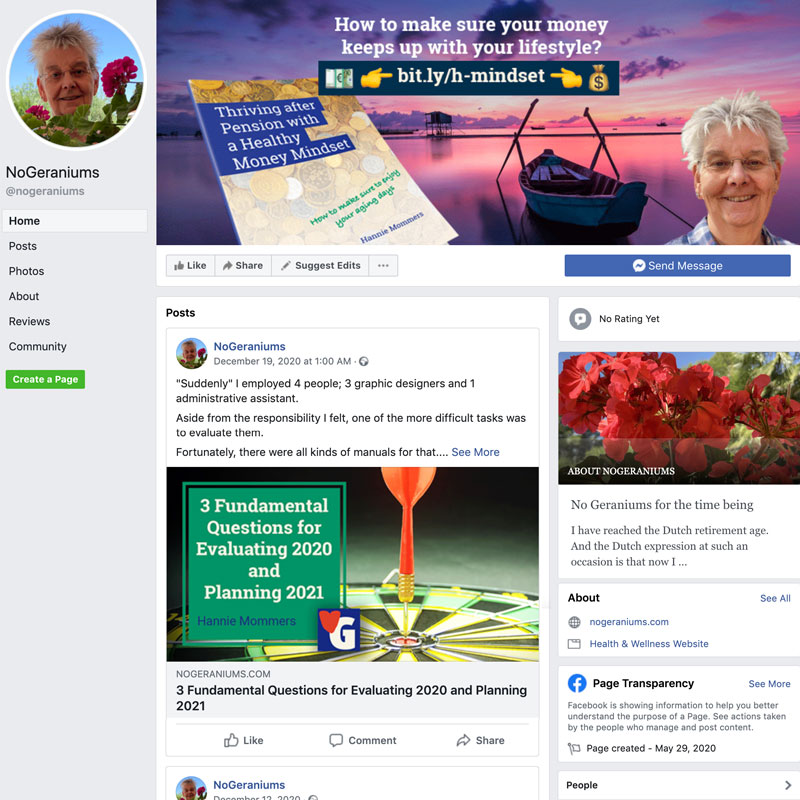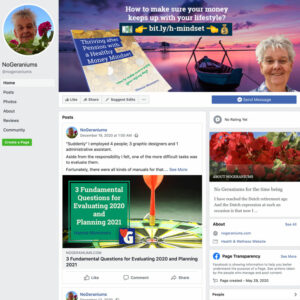 Before you plunge into making a page and spending time there, you need to ask yourself whether you need it. I know, I know, I told you in the first paragraph you do need it. Still, it's a question you have to answer.
Personally, I see the value of being present on one or several social media. It's a great and easy way to get connections and to deliver value. On the downside, they are channels you can't control yourself. If you rely solely on social media, you get into trouble as soon as they change the algorithms or shut down entirely.
Don't depend your business on your social media presence. It's important to build an email list of your own. Social media are the vehicle that will help you build this list.
Related: How about Starting a Business after 60? Dream or Delusion?
Understanding the Facebook platform
Maybe you already have a personal profile on Facebook. In that case, you will have liked pages of other people or businesses and you will have joined groups. Facebook changes its algorithm almost yearly, so at times the emphasis is on pages, nowadays it's on groups.
Personal profile
The core of your Facebook presence is your personal profile. This is meant to connect you with your family and friends. And you will need one if you want to make a page and a group. You can have a maximum of 5.000 friends.
Everything you post on Facebook is in the public domain. You can restrict who sees your messages, yet be mindful of the fact that everything can be visible for everyone at some point. Organizations get hacked sometimes. Passwords are 'out on the street' occasionally.
It's best to only post things you don't mind others can see. If you are a very private person, Facebook is not for you.
Be advised that personal profiles are meant for individuals, not for businesses. Facebook can change your personal profile into a page without a warning if they suspect the profile is not personal.
Tip: in the security settings you can add 3 to 5 friends who can contact Facebook for you in case you get locked out.
A Facebook page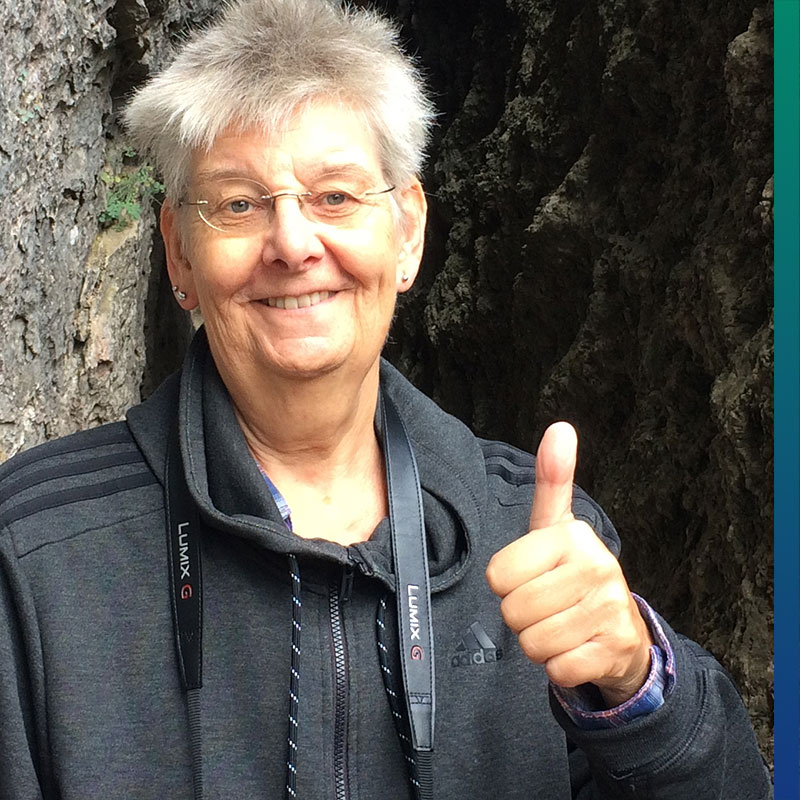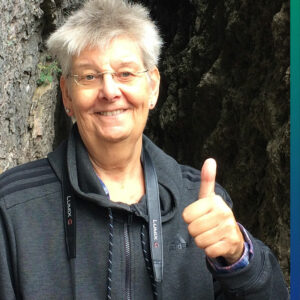 You can make as many pages as you like. The number of people who can like your page is not limited to 5.000 as on your profile. A page can be used for business, even with a shopping module, or it can for instance be a fan page.
There are 6 types of pages to choose from. Each type has different options that will show in the menu of the page. On a page, you can schedule your posts. This is a great feature when you don't want to waste too much time. You know how it is: social media are stars in sucking you in. 🙂
Groups
Your Facebook group can be private or public. A private group has an exclusive character so contacts can feel special. The main difference between a page and a group is the way other people can post.
On a page, the owner is the one sending out messages and people can react to them. Any remark started by somebody else will not be put on the timeline of the page. In a group, all group members can write posts and react to each other.
A page is liked by someone. You can invite your contacts to do so, but the action is from that person. A group member has to be approved, making it your action to let them in or not.
Who do you look up to?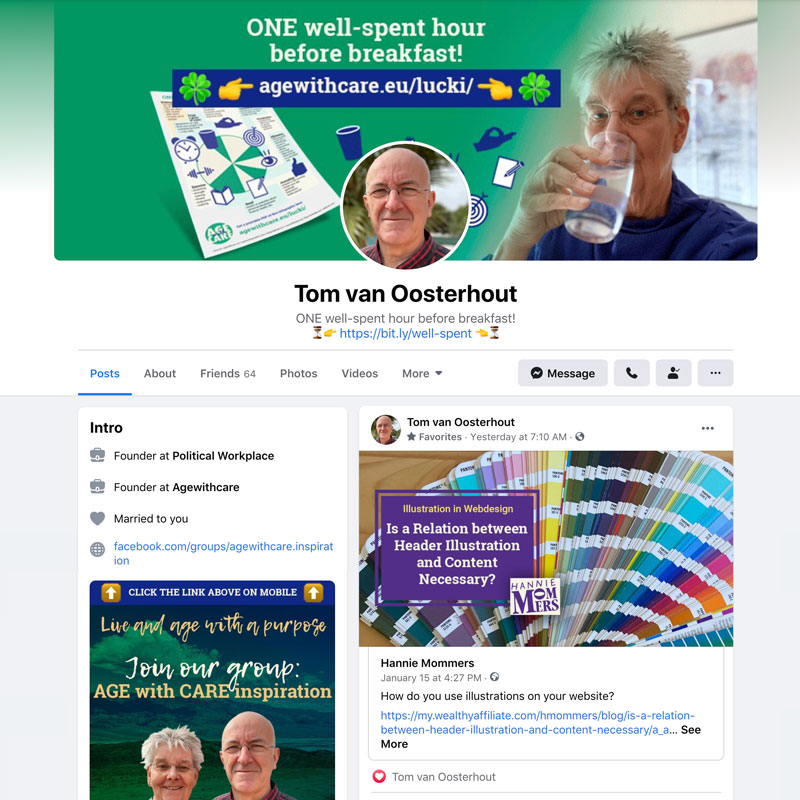 If you want to be successful, you have to follow successful people. Like their pages, read their books, attend their webinars, follow their courses, and buy their products. When you know what they are doing, model them.
Modeling is definitely not copying. When you copy, you will do the same as your example without understanding what the core is. So it will never be the same. It has – so to speak – no soul.
When you truly understand your role model, you will do the same as they do, but adjusted to your personality, your business, and your niche.
I look up to a number of people. To name a few: Tony Robinson, Russell Brunson, Mari Smith. As Americans, they have the 'disadvantage' of operating on the American market, so when I was living in the Netherlands, I had Dutch examples as well.
Several of them are such interesting and experienced experts that I still have a subscription to their newsletters; copywriter Aartjan van Erkel, health freak and doctor Richard de Leth and social media expert Anne Raaymakers.
Facebook inspiration in your inbox
Every time I read something interesting in those newsletters and every time I remember a specific item in one of their courses, I am frustrated, because I can't share it with you. Dutch is a small language area.
For instance, one of Anne's products I bought in 2016 was a year-long Facebook inspiration. Can you imagine that? One year of practical tips about a Facebook page in general and every day an email with a suggested subject for a post.
It was brilliant! I learned so much that year about how to get likes, consistency, and ways to come up with ideas for subjects. And I heard a lot of tips about tools that make Facebook-life easier to handle.
365 Days of Facebook Success
You can understand my pleasure when Anne announced this week that she now offers her brilliant product in English as well. Yes! Now you too can bring your page to success in a great and inspiring way. I can assure you it is worth every penny.
In 2016, I had a company with my son and our page went to over 15,000 likes in no time!
Pros
Every day, 365 days in a row, an email in your inbox;
Lots of inspiration for posts;
Tips about tools that simplify your work;

An ebook with al these tips every month;

Gives you a magnificent feeling of being in control;
Each tip costs less than 2 dimes.
Con
The price on the landings page is excl VAT.
How to make a successful Facebook page?
All in all, it may still be clear that I am a raving fan of the product. 🙂
If you want to make a success of your endeavors, what better way than to let an expert take you by the hand.
Some of the links might be affiliate links. As an affiliate associate, we earn a small commission when you purchase any of the products offered through the shared links at no extra cost for you. This helps us to maintain this website.