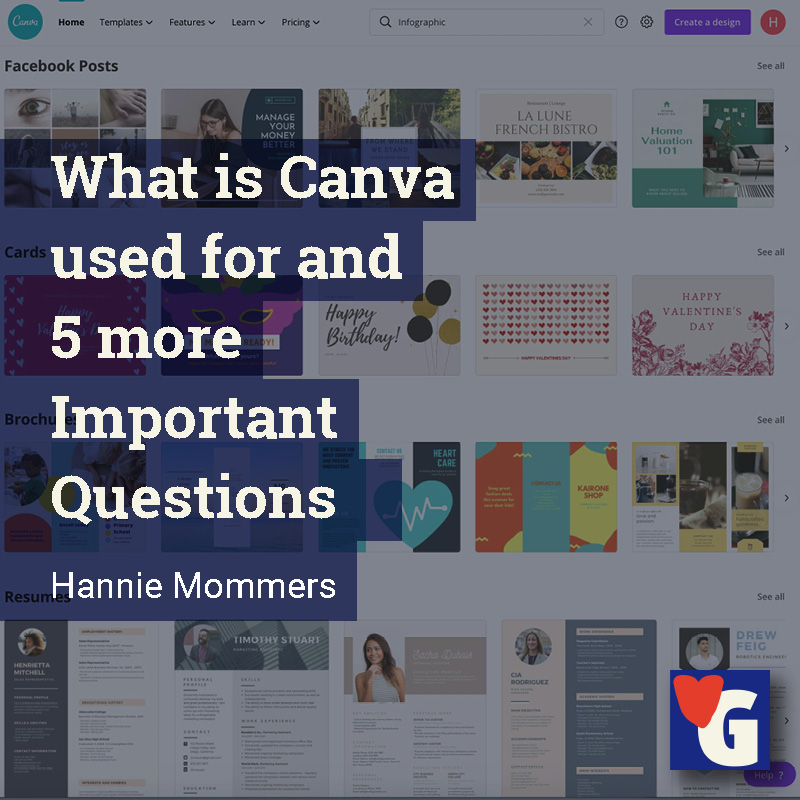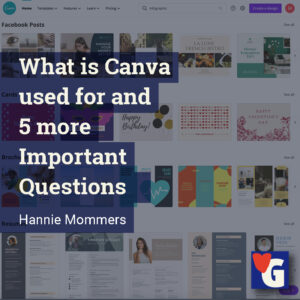 Once your website makes enough money, you can outsource everything. But until then, you can use programs like Canva. Which leaves the question: What is Canva used for?
Having a website of your own means that you will use images. Not everybody wants to use images in their articles, but I can assure you it's better to include them as most of us are visually oriented.
By adding images you have more impact on your visitors. Our brain processes 9 times more visual than textual information. Moreover, the brain takes up visually displayed information 60.000 times faster than textual.
That's why infographics are so popular. Although they must have quality, otherwise they can be confusing. The same goes for photos. Yet, we are not all photographers. Nor are we all graphic designers.
What is Canva?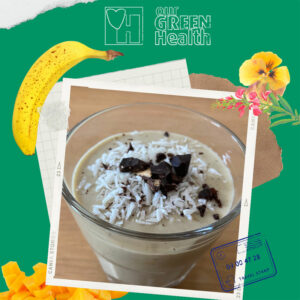 Canva is a platform, or online program, in which you can create images, graphics, and other visual elements. For non-professionals, it's a perfect way to create visuals that leave a better impression than amateurish images.
You can start for free, and most of the time it's not necessary at all to go for the Pro-version. Once you have created a couple of images, you can use those as your own templates and thus build a corporate design for yourself.
In the Pro-version you can schedule your social media posts, have more templates to choose from, and apply your own branding a bit easier. Also, you can download your images in several sizes.
What is Canva used for?
A lot of images for Social Media require a specific ratio and number of pixels. You don't have to worry about what they are if you work in Canva. You can find all kinds of templates here with the needed specifications. All you have to do is add pictures, text, graphic elements, or colors.
You can upload all your own illustrations and pictures. Yet, there is also a huge library of free-to-use photographs. Several shapes, lines, frames, and icons can be added in every color you want. And – what I personally think is the best option – there are numerous fonts to choose from.
In summary, you can use Canva for:
Templates for Instagram, Facebook, Pinterest, YouTube, TikTok, Twitter;
Different formats for the cover, story, and timeline images;
Upload your own pictures;
Use copyright-free images;
Icons;
All colors, including your corporate colors;
Lots of fonts;
Graphic elements (Lines, shapes, frames, stickers).
What is the purpose of Canva?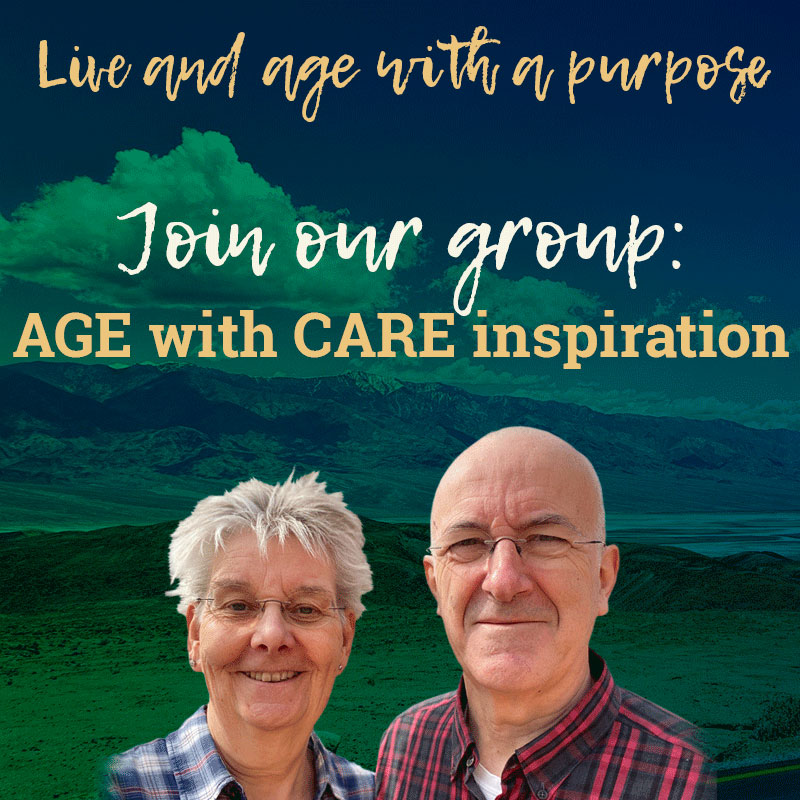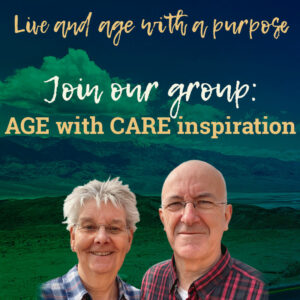 The main reason to have a Canva account is that it can save a huge amount of time. Mind you, it can be just as time-sucking as Facebook, because you can lose yourself completely in trying templates, colors, fonts, etc. But if you are disciplined, you can make images in a blink of an eye. Really.
I must add that I use Adobe Photoshop and even InDesign just as much for my images as I use Canva, but I have been working with the Adobe programs since 1992, so I know them in and out. And I have used those for my business when I still was active as a graphic designer.
Another reason I don't always choose Canva is that some design elements that I desire are not available.
What are the benefits of Canva?
The templates make sure that the sizes are always optimal for the Social Media;
Because of those templates, you gain a huge amount of time;
A great source of inspiration;
You don't have to invent the wheel yourself;
An account is free and for the more demanding user, there is a Pro-version.
What are the features of Canva?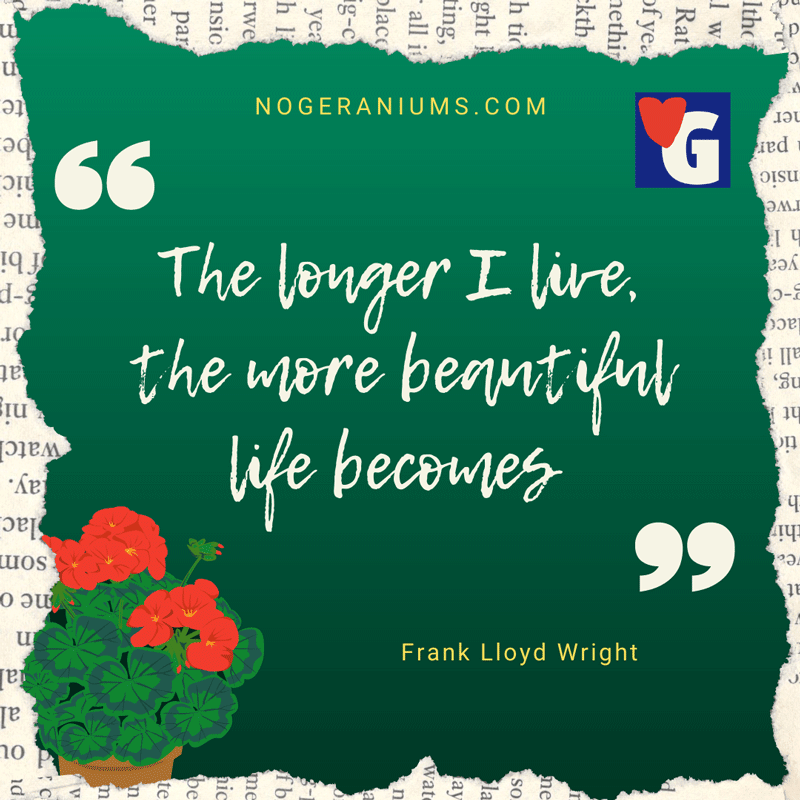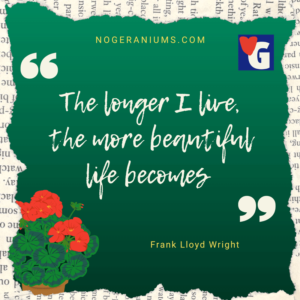 Apart from what is mentioned above, a great feature is you can give your team access to your account. So as soon as you are in the position to outsource work, it's easy to share your designs with them;
A short learning curve;
You can start really simple and soon will be able to add more complicated stuff. This is also the pitfall of course. My advice is to try all the different possibilities and play with them, but don't use them too much in a single image;
Cropping images is a breeze;
Your pictures can be edited with filters and effects;
In addition to Social Media images, you can also make posters, postcards, quotes, and the like.
How do you use Canva effectively?
Don't make it hard on yourself by aiming at the most complicated design right away. If you start simple and post your image online, you will get a better feel of what works and what not, than when you immediately try to make the perfect image.
Compare your images in the timeline of your Social Media with images of others. Does it stand out? Is it readable? Are the colors getting enough attention? On Pinterest, for instance, you can put a lot of pins on a board, both your own and of others, and easily compare them.
Experiment as much as you prefer. That way you learn the ins and outs quickly. Or, if you really are impatient and want to have an even steeper learning curve, do a course like "In 30 Days a Canva Star".
Course In 30 Days a Canva Star
In my article How to Make a Successful Facebook Page and Get More Likes, I explain why I am a fan of FanFactor. This is the company of Anne Raaymakers. She is a successful Dutch entrepreneur who is a star in Social Media.
The advantage of a course, apart from the mentioned steeper learning curve, is that you are not following it alone. You get expert help from the creator herself. Support continues after the 30 days of the course.
Each day you will receive a lesson. Still, you can follow the course at your own pace. No big deal if you don't have time at that moment.
Additionally, you get a membership to a Facebook group where you can ask your fellow students all the questions you can come up with.
Have a look: In 30 Days a Canva Star. At the moment 3 handy bonuses are included of which you can read everything on the page!
eBook '17 things you didn't know you could do in Canva';
Lesson: Why you may want to purchase Canva Pro;
Educational and challenging challenges in the group after you have finished the course, that will continue to stimulate your creativity and inspire you.
Have you ever used Canva? What do you think? Tell me in the comment box below.
Some of the links might be affiliate links. As an affiliate associate, we earn a small commission when you purchase any of the products offered through the shared links at no extra cost for you. This helps us to maintain this website.