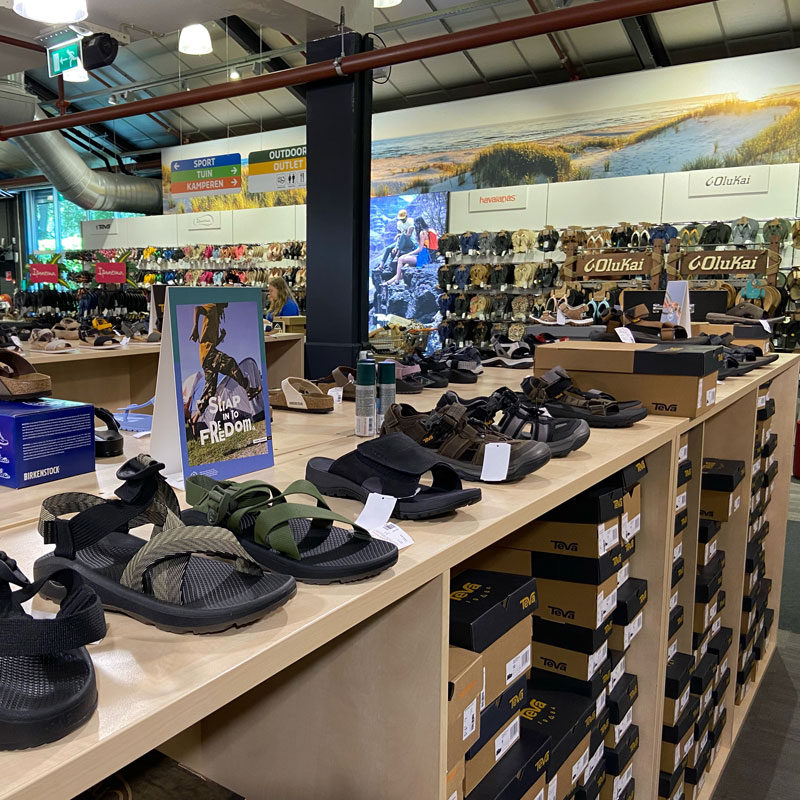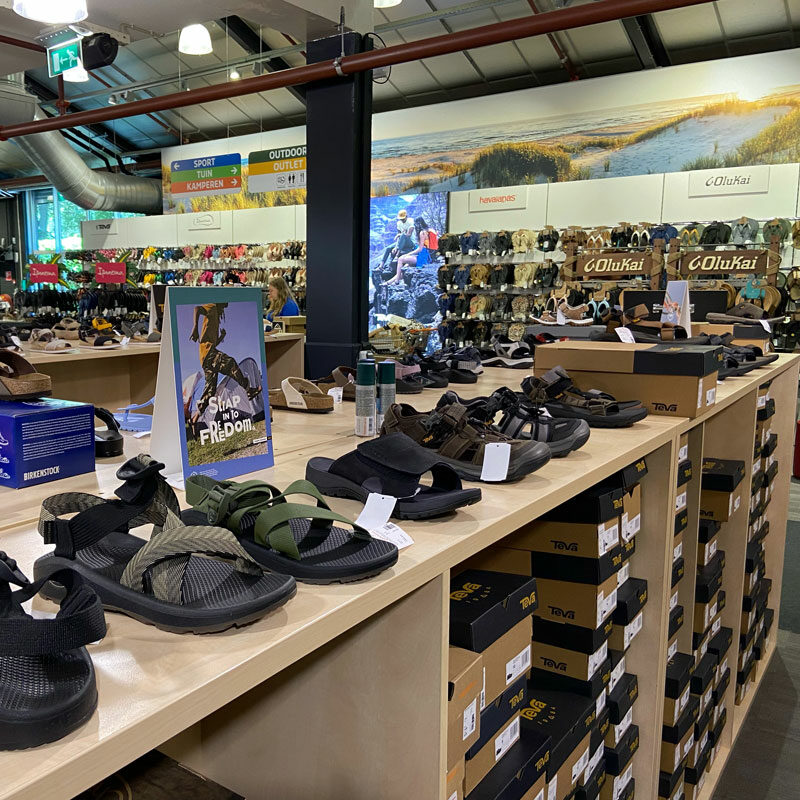 I wanted sandals because that's nicer when it's warm than my big mountain shoes.
In Breda, they didn't have the size of the Teva sandals I wanted.
Another store we went to was a place with a lot of choices. And again I was convinced it's better to buy this kind of thing in a store than online! My original choice didn't fit my feet in a nice way.
So instead of Teva, I bought Ecco sandals.