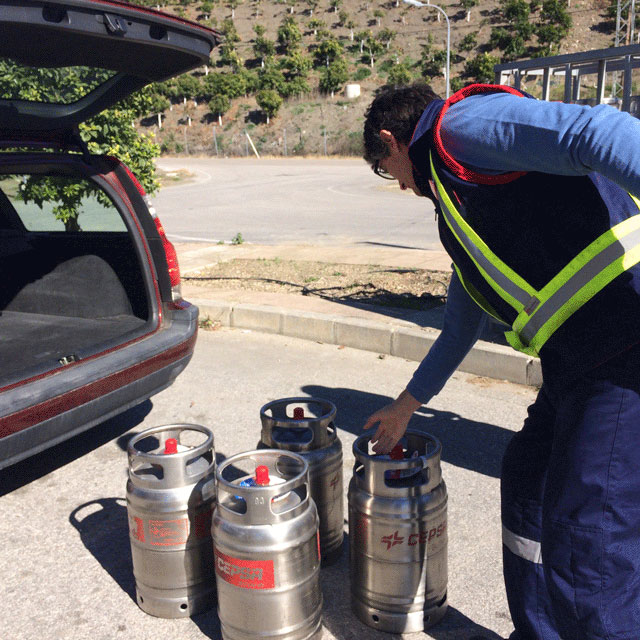 During the day it is often warm enough to sit on the terrace, but in the morning and evening, we need heating. Here it is done with gas stoves. At times the empty gas cylinders need to be switched to full ones.
So today we went downhill to the gas station and bought 4 new butane cylinders.
I am not particularly fond of butane. I am always afraid the stoves will use all the oxygen in the room, leaving us without.
We wanted to be frugal and kept the doors closed when we just got here, but one after another the stoves died on us. Luckily the caretaker discovered that it happened because of a lack of oxygen. Giving me everything but more confidence in butane gas.
Well, we'll have to keep up with it, because the only other way of heating the house is a hearth. And since we have signed a rental contract in which is stated that we are not allowed to use flammable material in the hearth, we'll stick to the stoves.
^hm