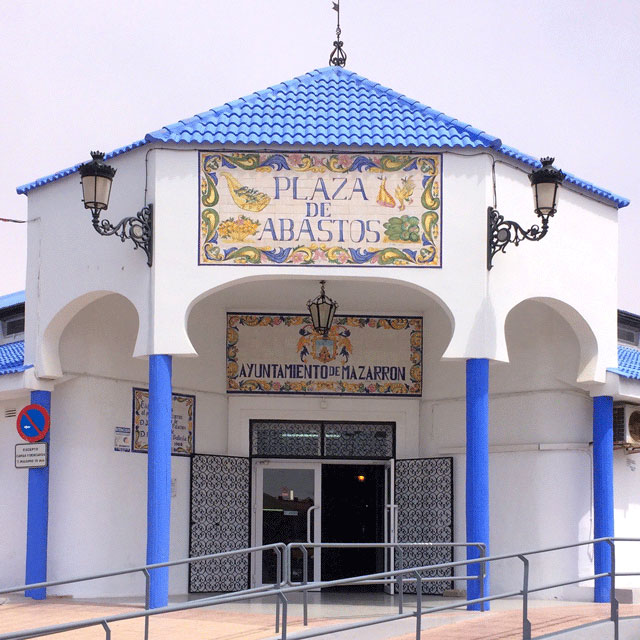 Plaza de Abastos, freely translated, means a Place for Provisions, or Victuals, or Foodstuff. This indicates that when you pass through the doors under these words you will enter a mercado. A mercado is what it says: a market.
But a Plaza de Abastos is not an open-air market. It's a big building with a lot of small shops inside. There they mostly sell fresh produce, such as fish, meat, bread, fruits, and vegetables. Most Spanish cities with some self-respect have a mercado. In Málaga, we visited two of them in the city centre.
The mercado in the picture is the one in Puerto de Mazarrón. When we stayed there in the first months of 2017 we regularly visited the bakery in this mercado to buy bizcocho. A simple but very tasty cake, plane or with chocolate or dried fruits. It's the best bizcocho in the whole of Spain. Today again we bought some bizcocho there. It's still as good as last year. We are happy to be back.
^tvo