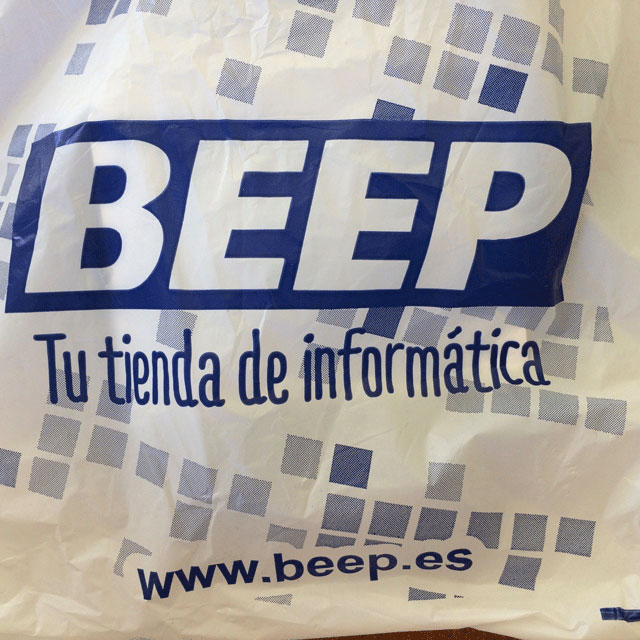 So far we are not very impressed by the service level of the Spanish shops, restaurants, or civil servants. In most cases, they give us the impression we should be grateful they take notice of us at all.
But we are very grateful there are some outstanding exceptions.
And these past few days were made lighthearted for us by some very capable people. A real estate agent, a solicitor, and a neighbor, who made sure we could enter our rental house before the weekend.
And a very helpful man at Beep.
Beep is a chain of shops that has everything for mobile connection. I have had some problems with Yoigo and one of my Spanish friends advised me to look into Simyo. Both Yoigo and Simyo are Spanish-based mobile providers.
The changing of provider was handled very well (I won't have a decent connected phone until Monday, but that is not Beep to blame). And today the purchase of a Mifi with a prepaid card was taken care of the same fast way.
So we finally have internet again. It was strange being disconnected for a few days. Makes me well aware of how dependent we make ourselves on technique.
^hm