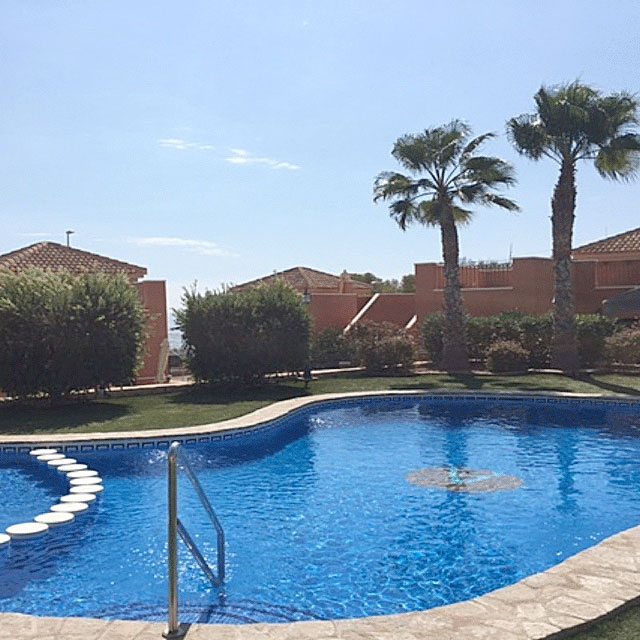 Some urbanizaciones over here go with a community pool, such as in the picture. The advantage is that you don't have to clean it yourself and that you actually can swim in it.
The problem with urbanizaciones and a community pool is that the houses usually are very close to each other and the plots are rather small. The advantage is that amenities such as water, electricity, and the sewer system are also community-based.
You encounter all these kinds of 'things' when you're house-hunting here in this area of Spain. It takes a lot of time. But you need it, specifically if you want to live there for a prolonged period of time. And it is fun too. When do you get a chance to take a good look at somebody else's house?
^tvo