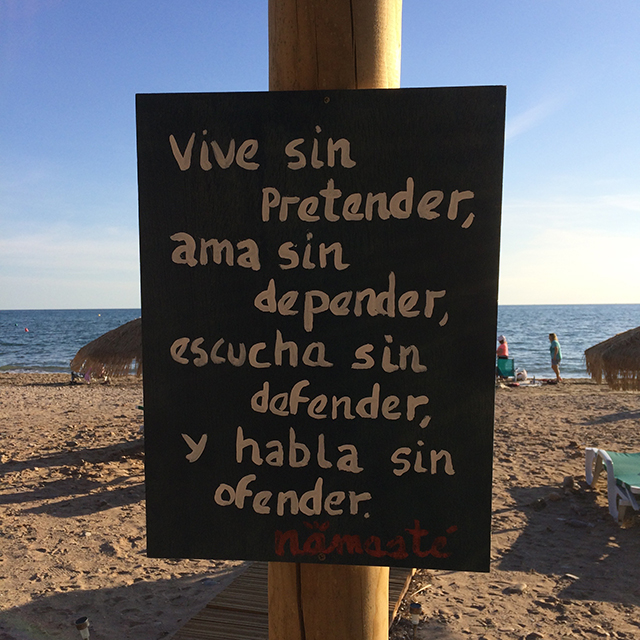 These wise words can be read as follows: live without pretending (vive sin pretender), love without dependency (ama sin depender), listen without barricades (escucha sin defender), and speak without offending (habla sin ofender).
The námasté at the bottom is a greeting in Hindu custom and not the nickname of the one who made these words up. This sign can be found at the border of the terrace of the chiringuito with the name Námasté, which is situated at the beginning of the beach of La Azohia. If you come from the direction of Isla Plana on foot along the sea border, it's the first one.
As with most wise words, if everyone would take them at heart, life would be peaceful.
^tvo