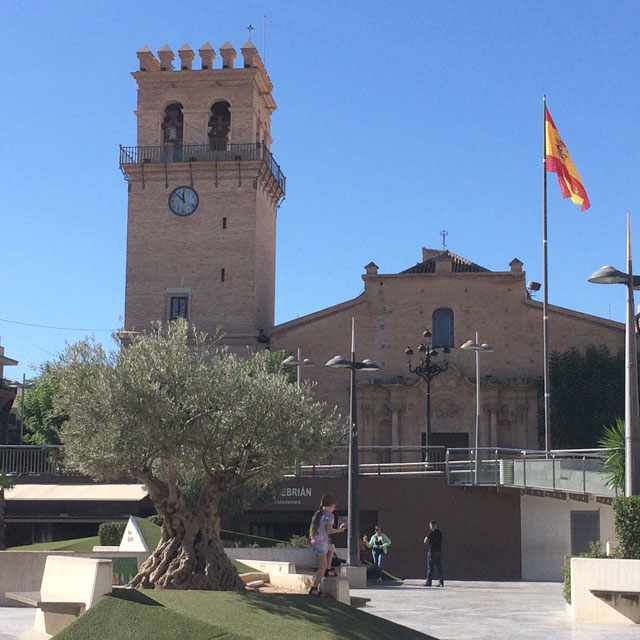 This is the Iglesia de Santiago on the Plaza de la Constitución in Totana. The church was built in the 16th century. The tower was added at the beginning of the 17th century.
Under the olive tree and the artificial grass is a parking. The square looks modern but matches the church.
But again the secret of the picture is in what you can not see. In front of the church is one of the main through roads of Totana. Most cars that enter the city this way, also have to go out by it.
Fortunately, when you sit in the sun at the terrace on this plaza with a cup of Americano, a Manzanila, and a tostada con tomate you hardly notice the traffic.
^tvo