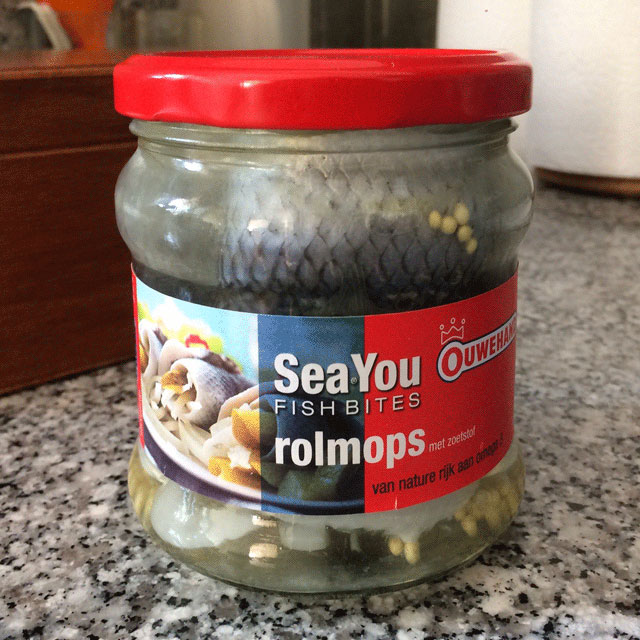 We bought several chocolate letters in the Netherlands last week, but for Sebastian who we like very much and who used to be a chef, we thought the better of it. For him, we bought another Dutch treat: rolmops.
It's one of the things I miss here, Nieuwe Haring and Rolmops. Oh, and drop. I miss that too. So I bought that all for myself as well. 🙂
Today we went to Natural Verdiana to give our present. He liked the gesture. Don't know yet if he likes the flavor!
We also cleaned the rented house and removed the very last things that were still there. Amongst which is my coffee machine. I am so glad because Nescafé is OK once in a while but I prefer 'real' coffee.
^hm