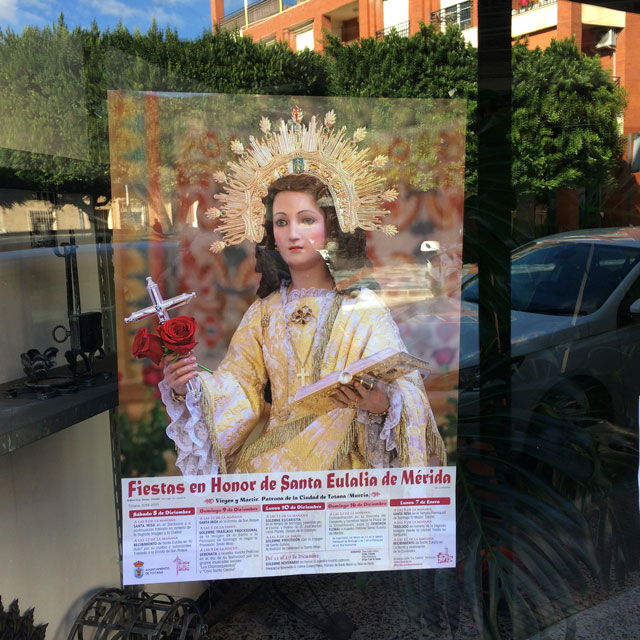 At almost the end of October, when I wrote about Santa Eulalia de Mérida, no one knew we would come to live in Totana. What a way to celebrate our arrival in this very Spanish city.
For the next month, there will be festivities about every weekend, except for Christmas. Most festivities are of a religious kind. This is logical since Eulalia is a Saint. But there is also a large fair and a market.
And if this wasn't enough, tomorrow is the Día de la Constitución (the Day of the Constitution). On the 6th of December 1978 the Spanish people, with an overwhelming majority of 93%, voted in favor of the new constitution which was written after Franco died. From 1983 forward this day is commemorated in Spain. All Spaniards have a day off.
To be honest, I am more thrilled by the commemoration of the constitution, than by Eulalia. Although many a Spaniard in Totana will disagree with me, considering all the posters of her that are exposed in the shops.
^tvo