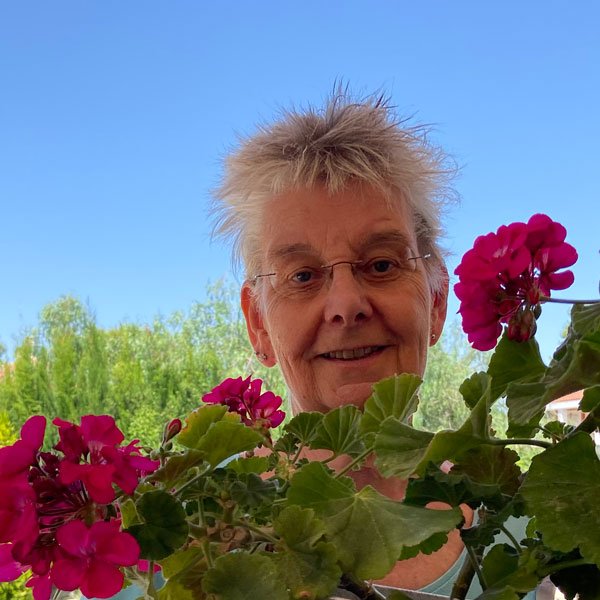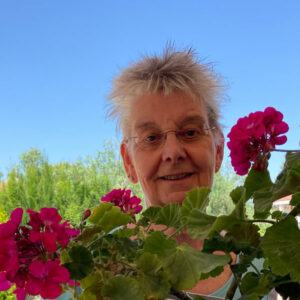 Hello! My name is Hannie Mommers and I am so glad to meet you here.
Some people have a bias against aging people that I deeply resent. "Old and worn-out". Well, I am far from that and I am sure you feel the same way. When they describe this worn-out situation in the Netherlands, where I come from, it says: Oh, that one is only sitting behind the geraniums.
Well, no geraniums for me. At least not to sit next to, because the flowers are beautiful of course. 🙂
Taking life into my own hands
We were about to retire in the Netherlands and my family lived in Spain. Making it quite natural to move to Spain ourselves as well. Grandchildren are a big magnet, maybe you have experienced that feeling yourself as well.
We sold our house and went on our way to discover where we wanted to settle down. Changing my life that drastically gave me a huge boost.
In our first year in Spain we traveled from Isla Cristina, the western point of the south coast, all the way to Cartagena. We rented a house or an apartment and after a few days or weeks moved on to the next place. That is a marvelous way of getting to know a country and the people living there.
All the time searching for our ideal spot, which we found at the foot of a nature park.
One needs both luck and drive
We were lucky to find the perfect house. We were extremely lucky that we had the means to buy it. On the other hand we both worked very hard to get there.
It's my conviction you can't have luck without putting in the work. And I want to show you on this website what we did. Adding that we still work! Being passive pensioners didn't please us. The difference with when we were young is that we take more time to relax and celebrate our good fortune.
Wishing you lots of luck
I care deeply for my health and my environment. I care deeply for you and wish you the same health and luck I have. If you ever need a hand or have any questions, feel free to leave them below and I will be more than happy to help you out.
All the best,
Hannie Mommers