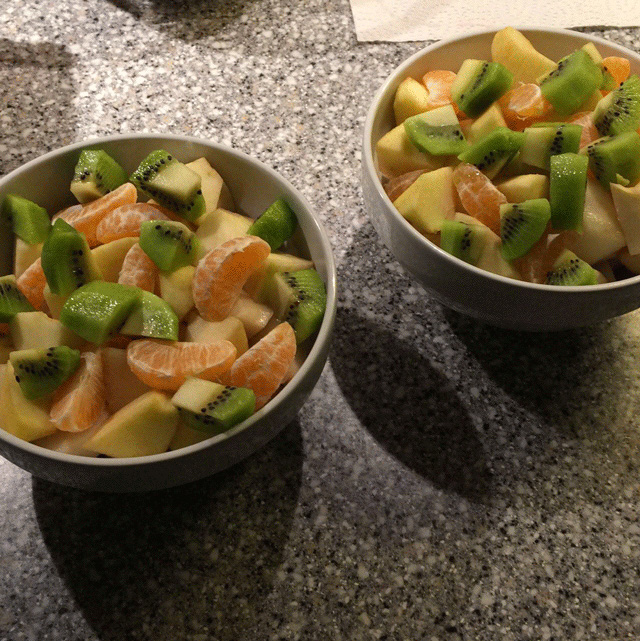 For years Tom made me breakfast on bed. So sweet; I could start my day nice and easy.
The disadvantage was though that we didn't consume breakfast at the same time. Last winter we were at the southcoast of Spain and discovered that having breakfast together is even nicer than getting the treat of breakfast on bed.
But because I exercise right after getting out of bed and in general need more time to get ready in the morning, most of the time all my fruit is peeled and sliced and waiting for me by the time I get down.
Isn't that sweet?
^hm