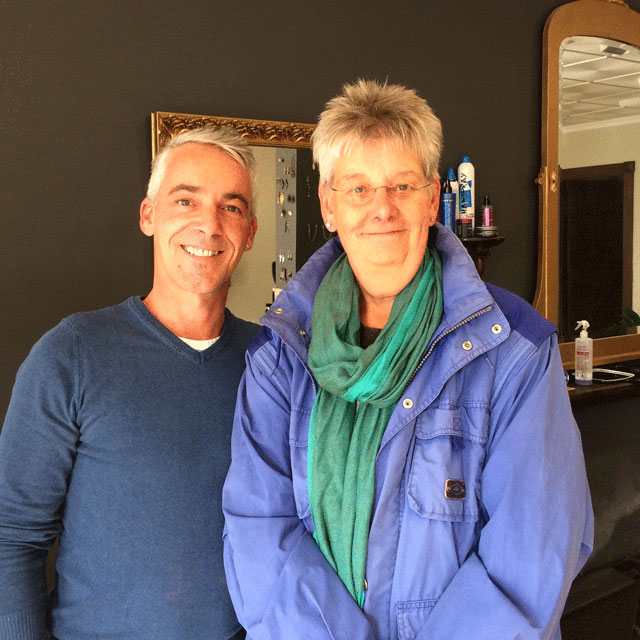 Yesterday's picture made me even more convinced it really was about time I went to a hairdresser. Even in the Netherlands I postponed going because usually, I am not happy with the way they cut my hair.
And now it was even more difficult of course since I don't know any hairdressers over here.
But I am satisfied. I think this guy Alex did a good job, can you agree on that? A friend recommended him; that's always a help.
^hm