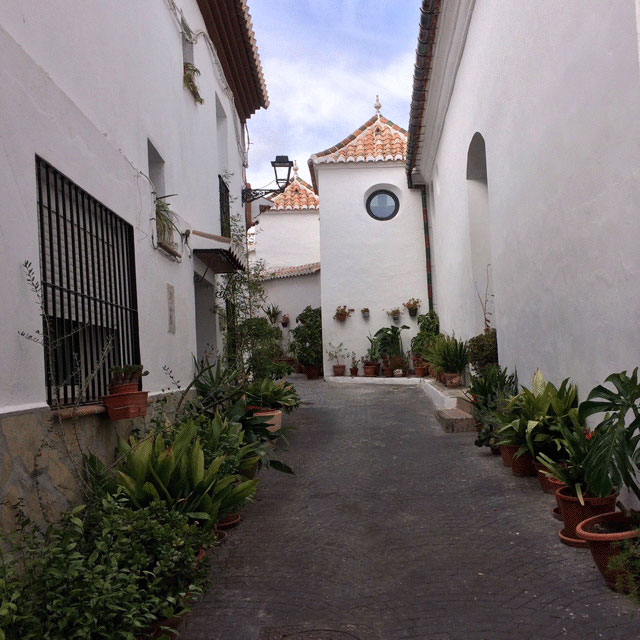 Canillas de Aceituno is a small 'white' village about 15 kilometers from the Mar mediterráneo. Since it's a clear day today I can see the sea from the house where we now live.
Canillas is a typical Andalucian village. Small steep streets where only one car can drive through at a time. Sometimes they are able to ban the cars. For instance, by putting plants in the street.
But again this picture isn't showing what is actually in this street. You have to walk all the way up to the doors on the left and right to see they actually are shops. And in every small street, they have one small supermarket, where they sell fruits, vegetables, bread, and meat.
^tvo