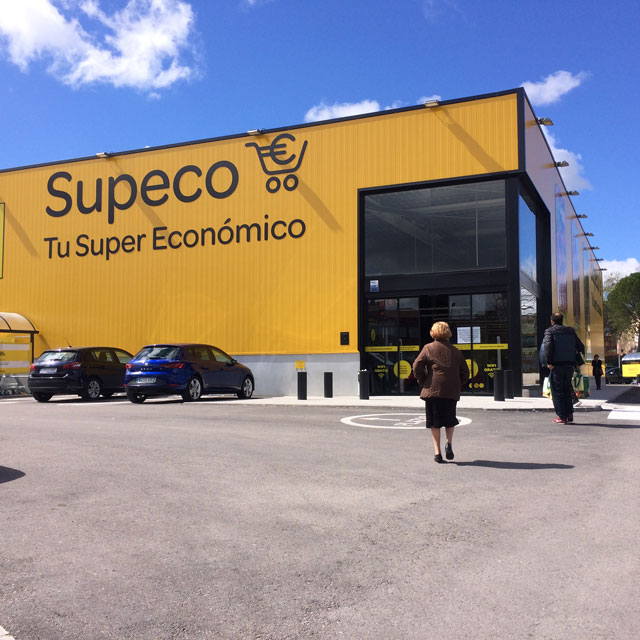 Actually, this is the wrong picture. Here it's at once obvious what Supeco stands for: a super economic supermarket. They claim that everything they sell is cheaper than anywhere else. It is not easy to find out if this claim is true because in Spain there are on average 3 supermarkets per 1000 inhabitants.
But what triggered our attention to the Supeco was a billboard on which it wasn't so obvious that it was about economics. Supeco could also be understood as 'super ecologic'.
Well, we went inside after this lady, walked through the 'supermarket' – which looks like a storeroom – and there was not a single ecological product to be found. At least not with the claim 'ecologic'. Because who says a product is or isn't ecologic? A question which we will address in another issue of this 365-project.
^tvo