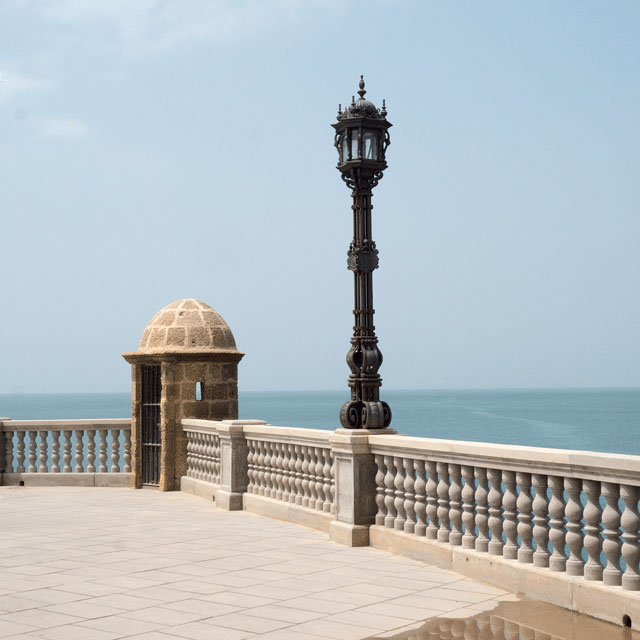 Whatever route you take into the city, nothing reminds you of the fact that Cadiz is probably the oldest city of Europe. Nowadays, Cadiz has the charm of an old port city. For instance, there is a unique boulevard. Or rambla as they call it over here. This rambla almost circumvents the old city on the outside. This gives you the exceptional experience to be surrounded by the sea. The stone balustrade, lamp post, and little guardhouse, which you see in the picture, are characteristic for this boulevard.
But in the old town, or city center, there are no clues that substantiate the unique position of Cadiz as the oldest European city. The old city has its car-free shopping streets and squares. With the same shops, bars, and restaurants you can find in any center of a bigger Spanish city.
Such as Yoigo. With all our papers in order (a small library), we were ready to close a contract for a mobile telephone contract. Despite the fact that the shop clerk agreed that our administration was in order, the computer said "NO". A call to the Yoigo headquarters in Madrid made no difference, the computer still said "NO". As we did not want to spoil a beautiful day (the sun was shining) in such a beautiful city, we decided it was enough and will now try to find another provider.
^tvo