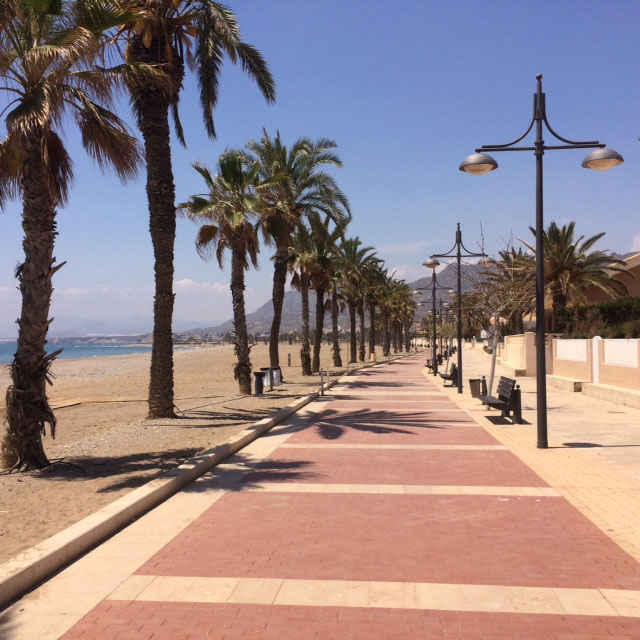 It's 13:30 hours on Monday the 7th of May 2018. The temperatures are well into the twenties (Celsius). The sun is shining. The clouds on the horizon are no serious threat. This is the boulevard and the beach of Bahia de Puerto de Mazarrón.
Nobody. Not on the boulevard. Not on the beach. We are very fortunate that most people hate this emptiness.
After an early mornings' rise and a notable amount of work, it's always nice to relax in a serene environment. May there be many more of these days.
^tvo