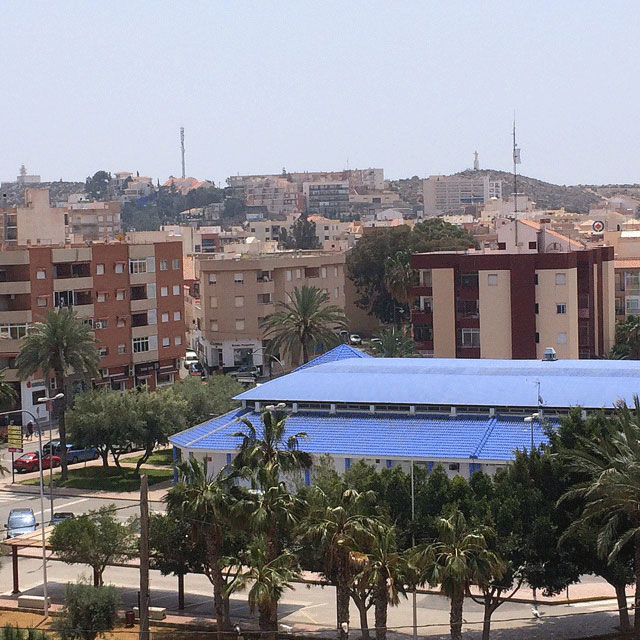 We love the Mercado in Puerto de Mazarrón because 2 of our favorite shops are there – the baker and the ecological store. And today we had an unexpected view on the Mercado from a hill. It really stands out between those grey and beige buildings.
By the way: I think it's really funny that the baker is one of our favorite shops because we don't eat bread anymore! But Tom is a great lover of the empanadillas de atún and I like the sugar-free cookies. And if we are up to a 'cheat day' we buy the almond cookies – galetas de almendras – that are just delicious.
We ended up on this hill during our daily walk after inquiring about Spanish lessons at Formaes. The good news is they have those lessons. The bad news is they are just rounding up for the year and start again in October!
And I didn't specifically want Spanish for the language, because I study Spanish on my own every day. But I want it for social contacts. We hardly see or speak to anyone in our secluded area. I am starting to miss talking to people.
^hm