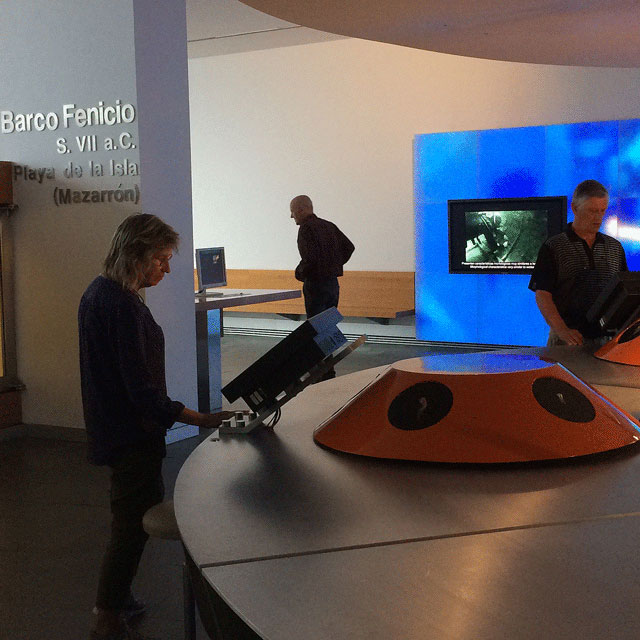 The car had to go to the garage in Cartagena for its usual maintenance and we decided to make it a day out with our friends. We went to Cartagena twice last year and already have our favorite spots. One of which is the Museo Nacional de Arqueología Subacuátic.
Every time we are there, loads of classes are visiting as well. Most of them are very well-behaving, by the way. And it is a good choice to visit this museum; it is really educational, interactive and beautiful.
Our friends liked it as well. Although we are not responsible for their well-being, you can imagine that we as hosts consider ourselves a bit responsible, so we were very glad they did like it.
After lunch in the old town, we went to the Roman Theatre. Also a really nice museum with explanatory films and interactive slide shows. This museum is not very old. The Theatre was discovered in 1989 after being buried for almost 2,000 years.
Our satisfied feeling at the end of the day was twofold because of all of this. We had a great day AND the car was ready.
^hm