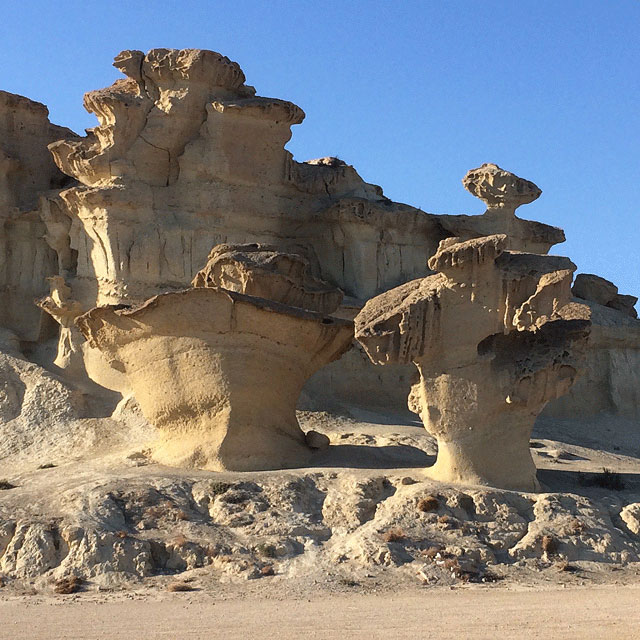 We went house-hunting today in Bolnuevo at the coast. Bolnuevo is famous for its erosiones, although I must admit that the first time we went to visit those we couldn't find them. That is to say, we walked past them several times before we realized this was it.
A house we didn't find either. Yet. We just have to be patient and keep looking!
Next week we will join an organized tour around the erosiones. The main reason is that I want to meet other people. And I hope the additional benefit will be that we learn more about this natural phenomenon from the guide.
^hm