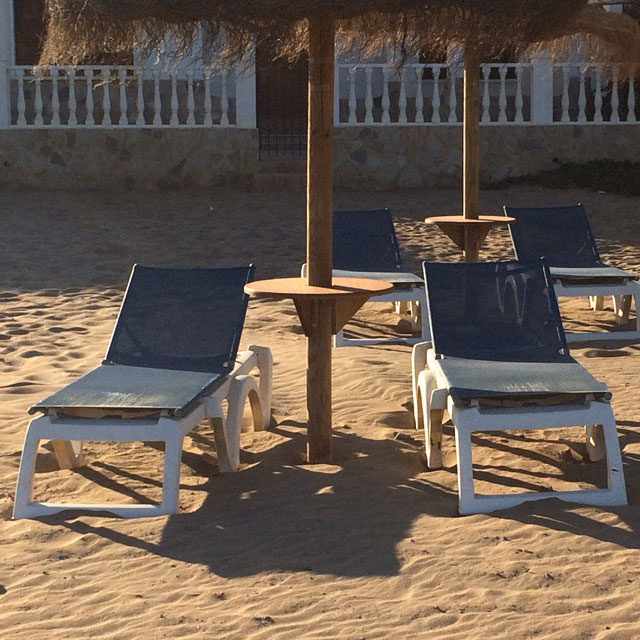 Yesterday was the last school day over here in Spain. And the beach chairs that have been waiting for guests for weeks in a row are finally occupied.
As of today, the summer holiday has started.
We also notice it because of the weather. It is really hot. Making us change our walking time. Instead of starting around half past 5 pm, we now went at half-past 7.
The beach was still very busy. Although that was also due to a wedding. Covered chairs, awning, and red carpet made it into a real happening. I guess we won't see that every week during these hot days, will we?
^hm