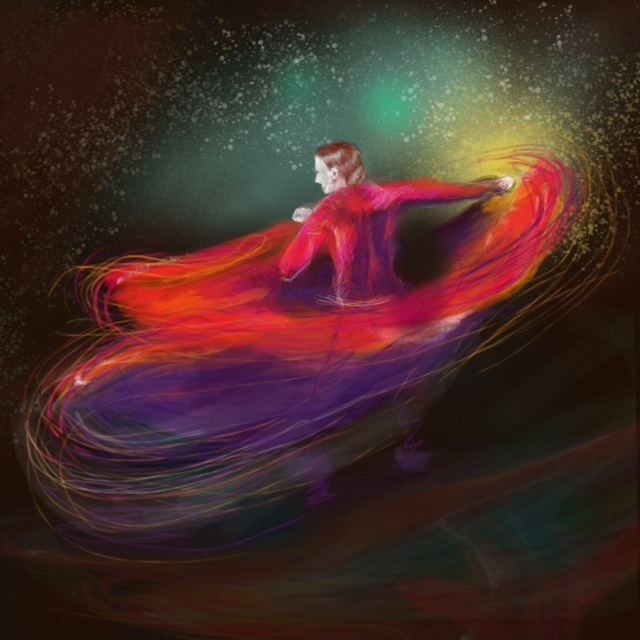 Manuel de Falla y Matheu (1876-1946) was one of Spain's most important composers of the first half of the twentieth century. His best-known composition is El Amor Brujo, which can roughly be translated as The Bewitched Love.
At the Auditorio El Batel in Cartagena this evening we experienced El Amor Brujo as a ballet in a choreography by Victor Ullate. You can enjoy a part of the ballet in this youtube movie.
In short, the story is about a widow who is unable to lose the spectre of her late husband. Every night she dances with him. As long as she is in the spell of this spectre she can not experience her new love. Which is her original love anyway and it is perhaps just out of feelings of guilt that she thinks she can not part with the ghost of her legitimate spouse. The story is a bit confusing at this part. Although in the end, with a little help from a friend, she is able to free herself and consummate her true love.
The ballet which we saw performed, is a crossover between classic and modern, figurative and abstract. Much like the drawing of Hannie that you see above. Perhaps this hybrid design of the ballet was the result of the original composition of De Falla. El Amor Brujo is a classical orchestral composition that contains significant references to gypsy music and singing.
Although the performance was deserving, there are some critical notes to be made. In about half of the ballet figured a transvestite whose role was indistinct, but above all totally redundant. The undue level of emotional expression of the dancers (swinging of arms, making faces, waving of the hands) was out of order. A (too) large part of the ballet consisted of a dance for six bats. There was not much ballet in the dancing bats and their costumes were rather silly. As was the music during that piece of the dance.
Still, we both enjoyed the ballet very much and look forward to the rest of the cultural program of El Batel this year.
^tvo