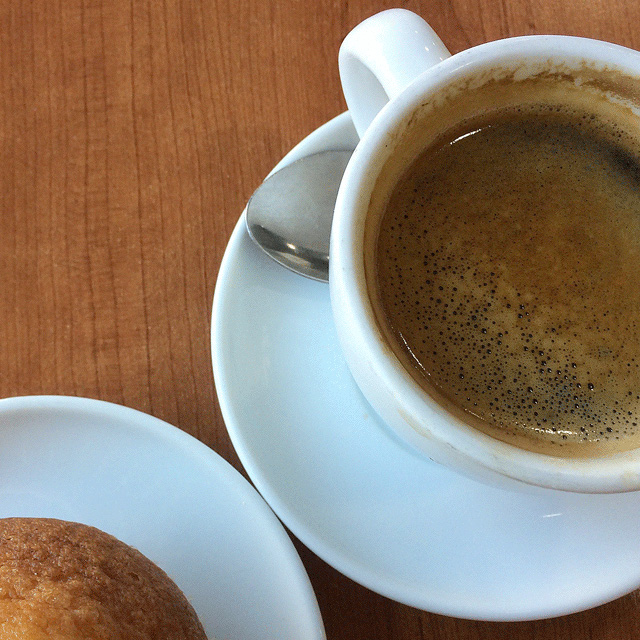 I am a person of habits after all. Despite the enormous variation of coffees that are available In Spain, I always order a Café Americano. Where I could have chosen one of these:
Café con leche
Cortado
Cortado con leche muy caliente
Cortado con leche fria
Café solo
Café Americano
Cappuchino
Carajillo
Café con hielo (with ice)
Barraquito
Café bombon
Café Belmonte
Espresso macchiato
Café latte
Café descafeinada de maquina
Café descafeinada de sobre
Some of these have alcohol in them which makes me hesitant to try something different of course.
At home, I stick to my Senseo. The choice in the shops is limited because Nespresso is much more popular. But I did try several Senseo tastes and have found one normal and one decaffeinated I like. So as with the ordered coffee, I have developed a habit of these as well.
^hm