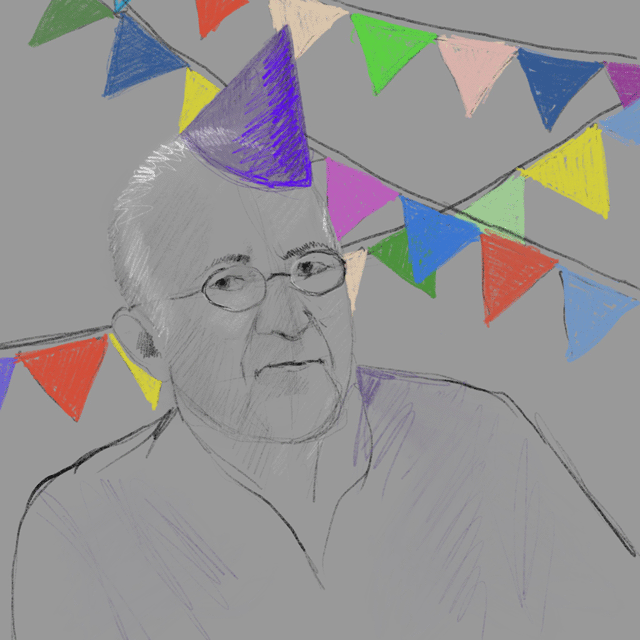 If we go out for lunch or dinner on Tom's birthday, he is always afraid that I will warn the waiter. And that he will end up with a silly hat on his head or a balloon tied to his chair. Or even worse: a waiters' choir singing Happy Birthday with a burning candle on a cake.
So none of this today. I behaved 🙂
But I couldn't resist making a private digital party on my iPad!!
Happy birthday, love.
^hm