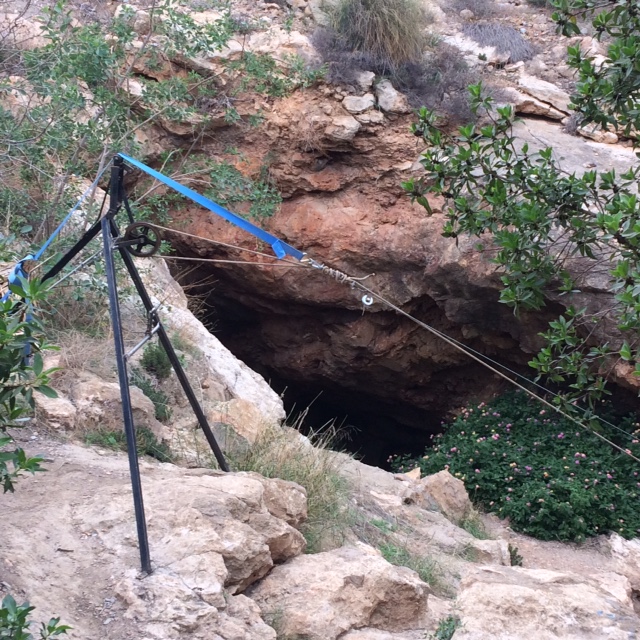 This is the entrance to the Cueva del Agua (Water Cave). You will find it at the beginning of the village of Isla Plana coming from the direction of Puerto de Mazarron at the exact point where you can go left from the E22 into the Avenida de los Espejos.
Only highly technical cave divers are able to enter this cave because there are a lot of galleries which are exceedingly difficult to pass and because the water easily oozes. The Guardia Civil uses the cave as a training ground.
The cave is 2.500 meters long and does not open to the sea which is less than a stone's throw away. The maximum depth is 21 meters. The cave contains thermal water. At a depth of 6 meters, the water is at a permanent temperature of 30 degrees Celsius.
Thermal waters are common around here. In front of the house where we now stay there is an old building at the seaside which has been used from the time of the Romans as a thermal bathing house.
^tvo