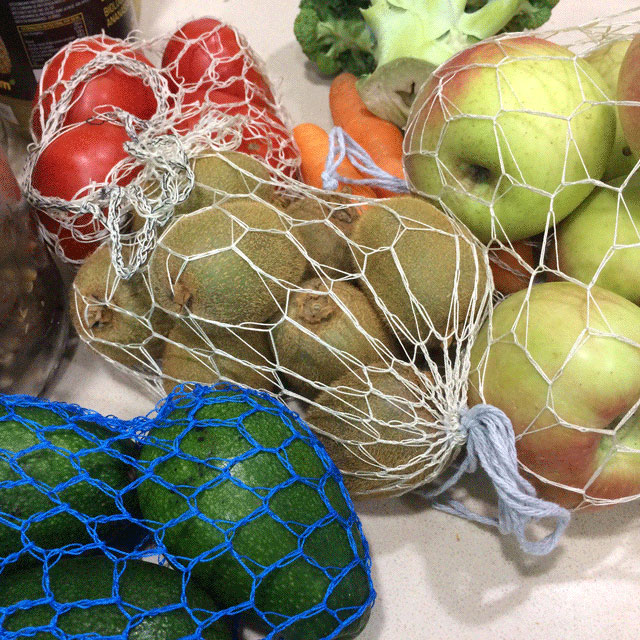 I intend to live with zero waste as soon as possible. We have written more about the amount of waste over here in Spain. It's one of my main concerns – the way people treat the single-use of plastic.
We are so happy with the local ecological shop owned by Sebastian, who is very willing to find ways to reduce the package use. He collects empty glass bottles and jars. For example to put the dates and the nuts in. And he doesn't use plastic bags but paper ones.
And now I have found a way to replace the paper bags. I read this tip in the Zero Waste the Netherlands Facebook group. From very thin cotton thread I crocheted nets in different sizes. Each net weighs 3 to 4 grams. For comparison: a paper bag that can contain the same amount of fruit weighs 8 to 10 grams.
So I don't just skip the single-use of packaging, but am more economic with the weight as well.
I am in the process of making a blog post with the manual of these nets. Keep you posted!
^hm