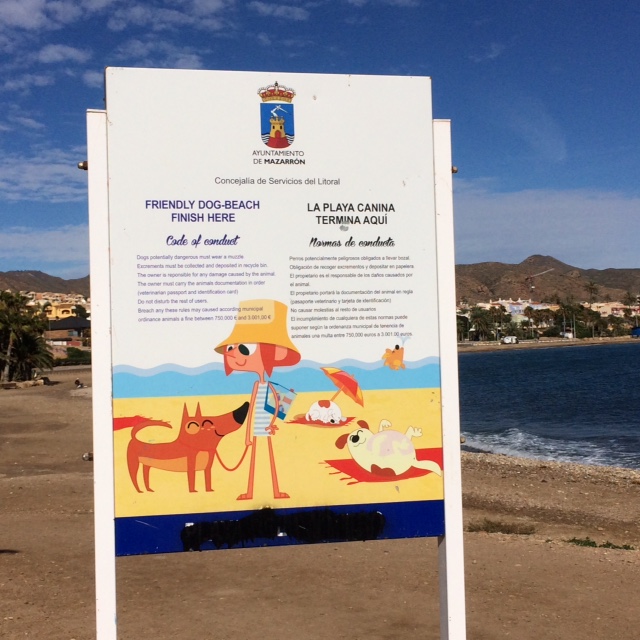 Here at the coast, there are at least three beaches that are playas de canina (dog beaches). Not that there are no dogs at the other beaches. Far from it. Dog owners love their dogs and can't part from them. Lucky dogs.
Less lucky are we, who have to watch where we walk all the time. Free-roaming dogs are not very picky if it comes to the places where they leave the shit they produce. The owners are mostly occupied by the fabulous sea views and hence overlook the fresh produce of their beloved four-footed friends. Since there are many fabulous sea views from everywhere in town, this explains to our surprise that we find dog shit everywhere in town.
Lucky for us, there is a dog-friendly beach. This does not mean that these friendly dogs do not leave their turds on this beach, but it means that the dogs are friendly. They don't bark and bite.
^tvo