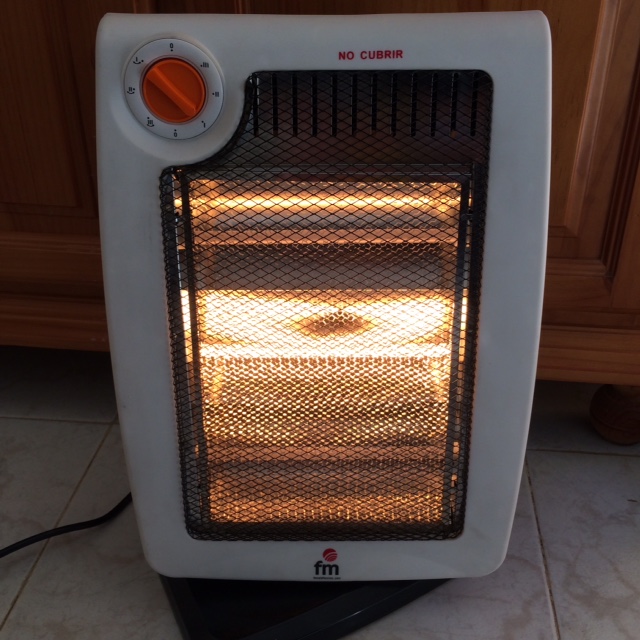 As you might have guessed from our previous posts we are not impressed by the Spanish way of heating their houses. So after some suffering in the evening cold, we asked the landlord for another heater.
He proposed butane. Call us picky, but we don't want that either, given our experience in the Axarquia.
So now he brought us a halogen heater.
It reminds me of our office building we had reformed in 1997. The office spaces were lighted by halogen lamps and my, oh my, was that hot!! And wow, how big our electricity bill was each month!
But for now, it will do. It's just for a few weeks anyway, so a high electricity bill outweighs the cold.
^hm