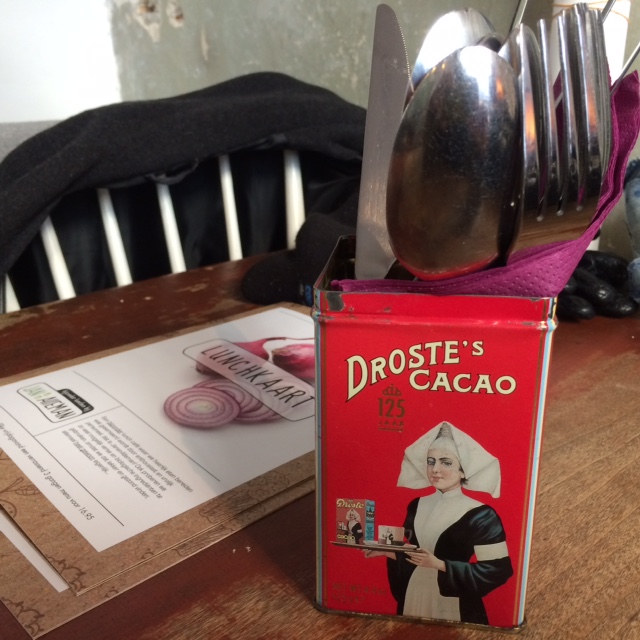 Walking in Breda at the moment is peculiar after being away for almost a year. And this was amplified once we sat in a restaurant we loved to go to when we still lived here. I used to own the original of the can shown here.
Droste is a brand of chocolate powder to make chocolate milk with. The image is of a nurse holding the liquid that was promoted as being very healthy. Because the box itself was also in the image it keeps reappearing in itself. In the Netherlands, the can was so well known that the effect got its name: the Droste effect.
An effect that was studied of course in my profession as a graphic designer. So for me, it was double nostalgic.
^hm