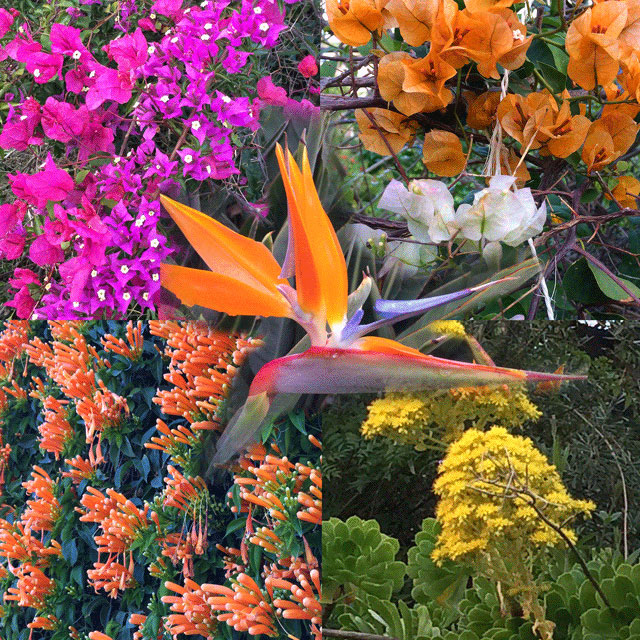 It's surprising how colorful January is in such a mild climate as the south of Spain. In cities, public parks are filled with flowers. Which takes quite some maintenance. Many cities have botanic gardens. The one in Valencia is the most beautiful we have visited so far in Spain. But even Almuñécar has a botanic garden. Next to an excavation of a Roman factory where they used to salt fish.
In the wild a variety of colors also meets the eye. In some areas, the almond trees blossom already.
We saw the flowers in the picture on the way up from the boulevard to our cabin. Unfortunately, we know very little about plants and flowers. So we can't tell which kind of flowers you see. Can you tell us?
^tvo