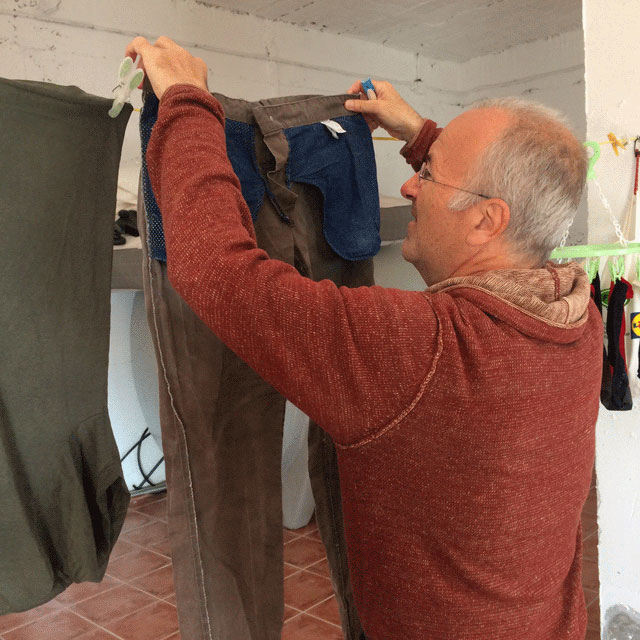 Under the pool of the house where we now stay, there is a large basement. It contains water tanks, bicycles, tools, and all sorts of stuff you only need when it's very hot, such as parasols.
There is also a washing machine and fortunately a line to hang out the laundry. How fortunate became clear at the end of the day when the rain started pouring from the sky.
You can see from the picture I am an experienced washman. Although I could do with a haircut!
^tvo