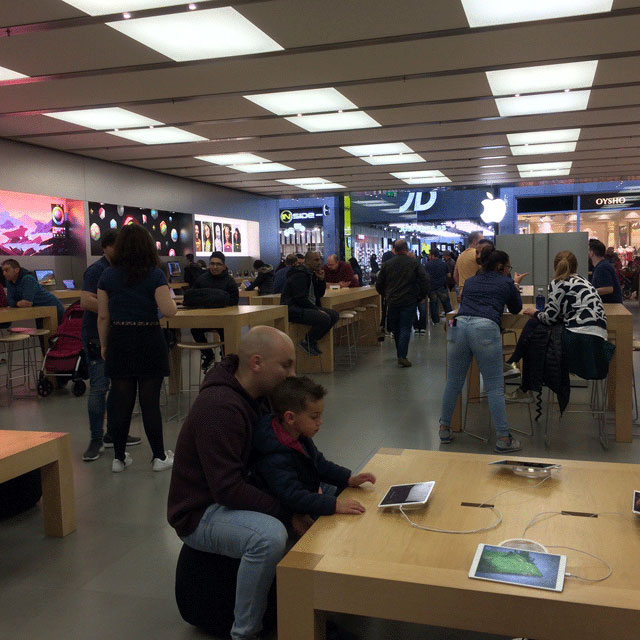 The week before I left the Netherlands my computer loudspeaker failed. There are hardly any apple stores in the Netherlands with their own repair department, so in the short time I had left, it was not possible to get it fixed then.
During our stay here in Spain, we weren't in the neighborhood of an Apple store until now. Last week I made an appointment and was amazed by the time: Easter Saturday 18:20h. In the Netherlands everything comes to a standstill in the days around any Holidays, making me wonder if this would actually be a proper appointment.
And it was!
Given our experiences with cita previas that have to be made through the internet, I was rather suspicious, as you might imagine.
We were early so had to wait a while and occupied ourselves looking into the store, watching people.
"Are these volunteers?" my son – who went with me to be my interpreter – wondered. And he was right, the place was swarmed by blue apple t-shirts. And because he frequents this shopping mall often, he knows that hardly anybody buys anything here.
Maybe they actually have little to do, because what we saw most were 2 blue t-shirts talking to each other. 🙂
I was helped by a boy who spoke English. And they might be able to fix my computer, but he has to order parts. So to be continued…
^hm