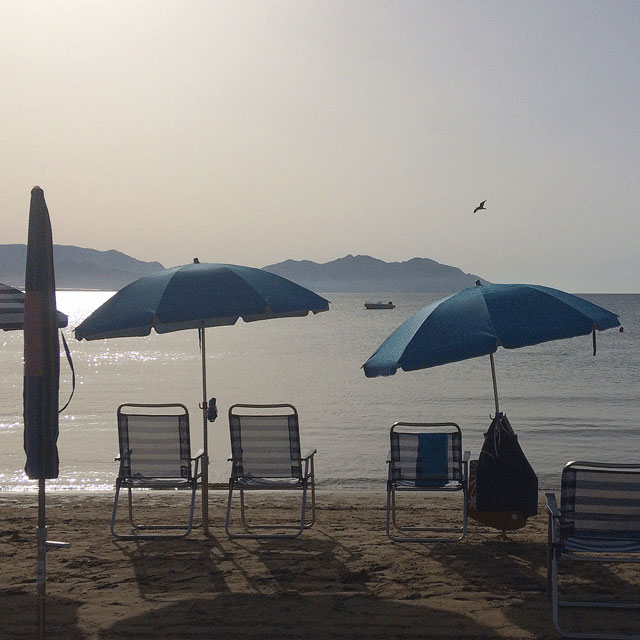 Have you ever seen a YouTube video about the race for the best place next to the swimming pool? People get up before dawn – not to do their exercises like I do every morning – but to wait for the signal to rush to the desired spot, occupy it with their towels and run to the buffet for their breakfast.
These swimming pool runners have copycats. Every time we are early at the boulevard for a daily walk, we notice a lot of vacant chairs plus beach umbrellas put there by the owners who want to sit first-rank, real close to the sea, who then went off for their breakfast.
Giving us a chance to chuckle, because we think it's hilarious. So they did a good deed as well!
^hm