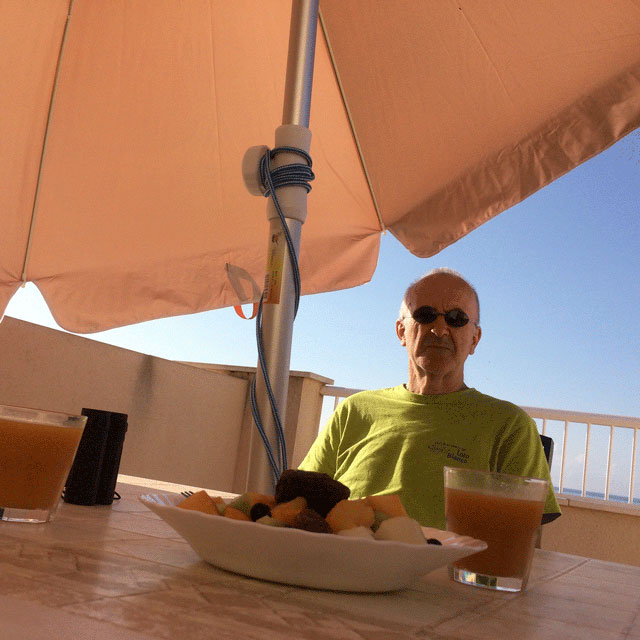 I write in a journal twice a day and sometimes that is by answering questions. The question today was: "What are my future happiness moments and/or milestones?"
One answer lies not in the future but in today. Today was a perfect day. Blue sky, sun, not too warm (29C), a little bit of wind.
I spend all day on the roof terrace. Starting with breakfast. Reading, drawing, doing crochet.
And we concluded the day with a daily walk of 4 km.
^hm